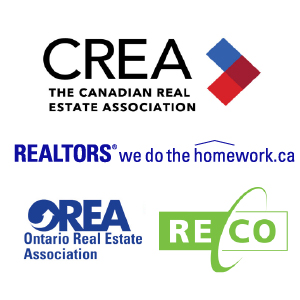 OTTAWA — Federal civil servants suffering "severe" financial difficulties under the government's Phoenix pay system — and some not so severe — have been turning to the top for help, and with some success.
Hundreds of government employees have reached out directly to deputy minister Marie Lemay over the last 12 months, said Public Services and Procurement Canada, which oversees the problem-plagued system.
"Since April 2017, approximately 1,000 employees have reached out to the deputy minister's office regarding their pay issues," the department told The Canadian Press in an email.
However, the department dismissed the notion that requests from Lemay to fix certain pay issues have resulted in front-of-the-line treatment for some employees over others.
It said problem pay files are prioritized based on financial hardship, not on who makes the request for help.
"There is an escalation process in place where each case is examined and triaged based on the financial impact on the employee," the department said.
"Severe cases, where employees are experiencing financial hardship, are dealt with on a priority basis regardless of the source of the request."
The department added that it receives requests related to employees' pay files from various sources, including unions and members of Parliament.
The Public Service Alliance of Canada, which represents about 140,000 federal workers, said it had also referred urgent cases directly to Lemay's office.
Some workers have reported having their pay issues resolved within a couple of weeks of contacting Lemay, while others said their more complicated files have taken a little longer to resolve — but that their pleas were heard.
A closed Facebook group dedicated to helping civil servants deal with their pay problems is filled with comments from government workers who said they got results after contacting Lemay when they got nothing but frustration from the pay centre in Miramichi, N.B., or their local MP.
One government employee from Innisfail, Alta., said she contacted her union and Lemay's office at the same time, but got her pay problems rectified by Lemay.
"I did both (contacted Lemay and filed a grievance)," said the woman, who did not want to be identified.
"The grievance is sitting in a black hole somewhere but through Ms. Lemay's office I received all my owed monies."
Those grievances number in the thousands, with more than 1,000 filed by PSAC members alone at their final arbitration stage as of last week, said the union's national president Chris Aylward.
Dozens of posts also contain the direct email address and office phone number for Lemay, who has until recently been the public face of government efforts to fix Phoenix.
The department did not directly respond to requests for an interview with Lemay about her involvement in advancing pay complaints.
More than two years after the electronic pay system was launched, there are approximately 607,000 problem pay cases yet to be resolved affecting more than half of the federal government's nearly 300,000 employees. The numbers are down slightly from the previous month, according to PSPC's Phoenix dashboard, and have been inching lower since January.
Of those cases, as of May 2, more than 450,000 involved situations where civil servants were improperly paid too much or too little, or were not paid at all.
The Liberal government's latest budget included $16 million to search out a replacement for Phoenix, which is estimated to have so far cost taxpayers more than $1 billion to build, implement and then attempt to stabilize.
The auditor general is scheduled to release a report May 29 detailing the Phoenix debacle, the watchdog's second such report.
Michael Ferguson's initial report last November predicted Phoenix could cost taxpayers over $1.2 billion and take more than three years to fix.
His latest report to Parliament is expected to take a deeper look into decisions that were made by the previous Conservative government to adopt the pay system, whether it was fully tested and how it was subsequently rolled out under the Liberals across dozens of departments, despite pay processing errors that were raised almost immediately after its initial phase-in period.