Breaking News: Canadian Prime Minster coy with few details.
According to the National Post, reporting with Canadian Press; Assets Canadians will not be able to know what their government is negotiating and which they promise to hold in secret.
Canadian Press– OTTAWA — Prime Minister Justin Trudeau says he has instructed his finance minister to enter negotiations with Kinder Morgan to "remove the uncertainty" hanging over the Trans Mountain pipeline expansion project.
This will mean the Finance Minister will need to expand the balance sheet in some measure, which will remain private, when we do not even know if he himself is in a conflict of interest to begin with, as he should have been shacked last year.
Richard Zussman , Journalist for Global BC, based at the B.C. Legislature, says . "The federal government also announced it was looking at legislation to make it's jurisdiction in the project clear but said they are not planning any financial penalties to British Columbia for not supporting the project." essentially confirming when you need to look into the Law, your not as sure as knowing the Law in the first place. As for even suggesting "penalties" for Premier Horgan is rather insulting to the Western strength of Canada.
Of course Justin being unaccustomed to Law ought to be advised that an application can be brought in Federal Court for injunctive relief to show the Irreperable Harm,  "that would occur if Trudeau pushes ahead, when protests are erupting with First nations and Environmentalist, with the Premier himself on board, makes Justin vulnerable at a time Canada needs a strong leader." says First nation Mi'Kmaq Pasteur Richard Paul

"A confidential annual report — described as "not meant for public release" — was delivered to Finance Minister Bill Morneau weeks earlier. That report looks at Fintrac's probes of nine banks in 2016-2017.
The Sept. 30 document, obtained by CBC News under the Access to Information Act, found "significant" problems at six of the nine banks — including problems in providing Fintrac with suspicious transaction reports, or STRs.
The law requires financial entities to file an STR to Fintrac when a transaction is suspected of being linked to a money-laundering or terrorist activity financing offence, regardless of the dollar amount.
"In examinations of the banking sector … 67% were found to have significant levels of non-compliance," says the report for Morneau.
"Deficiencies were identified in obligations related to STR reporting, risk assessment, and policies and procedures …"
Parts of the report detailing the banks' failings have been blacked out under sections of the Act that protect advice and law-enforcement investigations."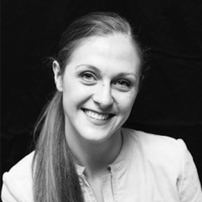 Photo  T.I.C
"There should be better compliance from all sectors, especially banks."– Alesia Nahirny, executive director, Transparency International Canada
I got to say Mr. Bill ," the annual report by Fintrac for Finance Minister Bill Morneau is at odds with a public version that praises Canadian banks for their work in fighting money-laundering", which leaves us suspicious and wondering who's in charge in the lion's den after all!
Richard Paul
Pictures Lois Siegel
Danielle Magazine