"As I look back on my five years as Director of FINTRAC, I am honoured to have worked with such a skilled and dedicated group of employees and partners who commit themselves every day to help protect Canadians and the integrity of Canada's financial system. FINTRAC has evolved into one of the finest financial intelligence units in the world and I am proud to have been part of it." Gérald Cossette, Director
CD Howe
"Canada's major banks, led by the Bank of Montreal, invited Fintrac and police to work together to target this heinous and often hidden crime by focusing on the money laundering component of the crime," says the upbeat report in reference to Project Protect, which started in 2016.
"Project Protect has shown that the Canadian banking sector now sees itself as a full contributor to Canada's Anti-Money Laundering and Anti-Terrorist Regime."
"A confidential annual report — described as "not meant for public release" — was delivered to Finance Minister Bill Morneau weeks earlier. That report looks at Fintrac's probes of nine banks in 2016-2017.
The Sept. 30 document, obtained by CBC News under the Access to Information Act, found "significant" problems at six of the nine banks — including problems in providing Fintrac with suspicious transaction reports, or STRs.
The law requires financial entities to file an STR to Fintrac when a transaction is suspected of being linked to a money-laundering or terrorist activity financing offence, regardless of the dollar amount.
"In examinations of the banking sector … 67% were found to have significant levels of non-compliance," says the report for Morneau.
"Deficiencies were identified in obligations related to STR reporting, risk assessment, and policies and procedures …"
Parts of the report detailing the banks' failings have been blacked out under sections of the Act that protect advice and law-enforcement investigations."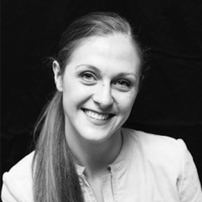 Photo  T.I.C
"There should be better compliance from all sectors, especially banks."– Alesia Nahirny, executive director, Transparency International Canada
I got to say Mr. Bill ," the annual report by Fintrac for Finance Minister Bill Morneau is at odds with a public version that praises Canadian banks for their work in fighting money-laundering", which leaves us suspicious and wondering who's in charge in the lion's den after all!
Richard Paul
Pictures Lois Siegel