Canadians are now paying more than $150 million dollars a day just on the national interest payment due each day from Canadians.  Interim Party leader at CDPC sent a letter today to our Prime Minister asking what he intends to do about it.  Now if you really look at all the debts we have as Canadians and what the government is spending "on our behalf", you will see we are at 1 trillion dollars +. If you count to a million, per second, it will take you about 28 days to get to one million; 30 some years for one billion and 32 000 years to get to 1 trillion. So if we're handing out $150 million dollars a day in interest payment (and not touching the capital) do you really want to believe Justing Trudeau about anything else? As a leader, Canada could also pay $150 million dollars a day to  150 families, each day, in each provinces and keep the fruit loop going full circle!
Facebook
Picture Lois Siegel, Glen McGregor
This does not include each and every province in Canada that also has it's own debt load, Ontario is leading the way.  The Moody rating agency warned Ontario again about its existing ratings on the bond market. The Globe and Mail reports:
"Two credit-rating agencies have issued warnings to the Ontario government over its plan to run deficits over the next several years.  On Thursday, both Moody's Investor Service and DBRS said the fiscal plan set out by the Liberal government in its 2018-19 budget, which includes billions in new spending, would harm the province's credit profile over the long term."
With the boomers retiring in droves, without enough affordable living space available, alongside rapid inflation,  the BoC will need to accommodate, amidst trade wars currently erupting around various countries, in a race for the bottom, in fiscal policies. With millions of million of empty real estate square ft office space staying empty, while hundreds of thousands of jobs are lost and Ph.D's working at Costco's or MBA's working at Tim Horton just to survive the bankruptcy from those student loans.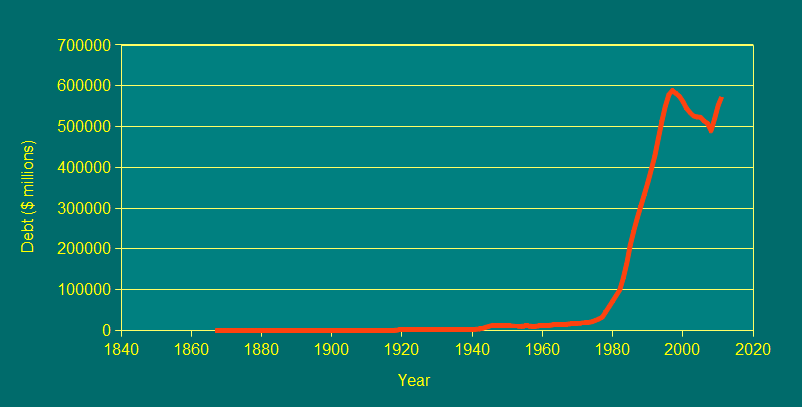 The above chart illustrates the history of Canada's federal debt; obviously something went terribly wrong after 1974. Over a 108 year period (1867-1974) the accumulated debt shows as nearly a flat line growing to only $21.6 billion. But around 1974, the debt began to grow exponentially and, over a mere 39 years, it reached over $600 billion in 2013. You can also read on Why Canada keeps growing in debt. Pierre Elliot Trudeau was elected the Prime Minister of Canada in 1974 , perhaps Justin knows why His dad did this to Canadians?
MP David Anderson says:
"There are three numbers that are critical to understanding government debt. One is the annual deficit or surplus. When we left government in 2015, the annual budget was balanced. Since then, Justin Trudeau has deliberately chosen to run deficits. This year's deficit is 20 billion dollars and Trudeau has no intention of balancing his spending.
The second number is the national debt which is basically the total of all our annual deficits minus the assets that Canada holds. That number is now around 700 billion dollars, and it is growing rapidly because of Justin Trudeau and Bill Morneau's spending.
There is a third number that gets little attention but is increasingly-important, and that is what is called our market debt. This is the money that we actually owe, that has to be paid off; the money that Canadians have to pay interest on.
For the first time in March 2018, Canada's market debt passed 1 trillion dollars. And it is going to continue to rise – more and more debt is being accumulated, especially on young people – the children, the teenagers and the twenty year-olds who will have to pay for this for decades. At some point this has to stop."
Thank you for your interest in our comments on Canada exceeding the 1 trillion dollar figure for Canadian government debt . You have permission to reprint our comments.
Tristan McLaughlin

Legislative Assistant
Office of David Anderson
Member of Parliament for Cypress Hills – Grasslands

Shadow Cabinet Secretary for Human Rights and Religious Freedom
Room 618 Justice Building, House of Commons
Ottawa, Ontario K1A 0A6

Office | Bureau: (613) 995-1616    Fascimile | Télécopieur: (613) 992-5508

E-mail | Courriel: david.anderson.a1@parl.gc.ca
Debt has skyrocketed exponentially. Why is that? So your Fired, up, to a younger Mr. Trudeau, this note:
According to Interim Party leader , Mr. Richard Paul ( Condo) at CDPC.Today
The Right Hon. Justin Trudeau
Parliament Hill
Office of the Prime Minister
80 Wellington Street
Ottawa, ON K1A 0A2
Fax: 613-941-6900
Mr. Trudeau
We have sent this email to some of your MP's, both Liberals and Conservatives because unless you put in place a moratorium on the debt, we shall be subject to poverty within 5 to 10 years Justin.The debt is unsustainable at $150 million dollars a day just on the interest payments. Imagine what we could do if we gave that back to each families each day throughout the 365 days a year! Or are you really just a manchurian candidate Justin?
Sir,
We are sending out carefully chosen solicitations to candidates whom we wish to lead our new party in next year's federal elections in Canada.
We are only interested in men and women with a deep sense of responsibility and accountability towards the Canadian people. Not just special interests.
Kindest Regards
Pasteur Richard Paul
Buckingham,QC
March 31st, 2018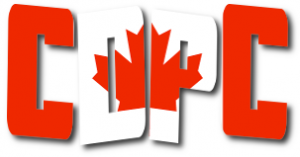 Although, we cannot say with certainty what this is going to accomplish with Mr. Justin Trudeau, Jean Claude Juncker, President of the European Union, once remarked candidly, as the Telegraph captured :
'When it becomes serious, you have to lie'
Maybe it's best to just light up a big reef this summer, relax and watch the curtain fall or start waking up! Because young Justin has it all worked out, to calm the situation real good with liberal marijuana usage and viagra for all, in his utopia!
There is a time for everything under the sun. Maybe time it is to decide between Us and Them or is it time for war, or peace? Perhaps, Mr. Trudeau would consider to battle in the ring for debt forgiveness for one full year against me spending one full year in jail, in solitary confinement, since Trudeau is so set on isolating Canadians, literally! You can't make this up folks, it's prime time! The movie is here. GodSaveJustinTrudeau.com Produced by Eric Ruel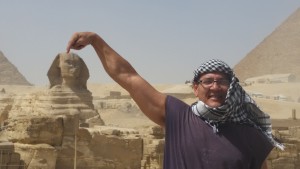 It's fair enough to say Canadians have taken enough beating by Trudeau governments in generations past and present! Let's see if he can rise to the challenge, honestly,  or if his star is a fading memory already, for Canadians and Unions that are being destroyed by potholes, ou des trouble et troudeau.
Pasteur Richard Paul
Buckingham,QC,CA
www.baptistes.org