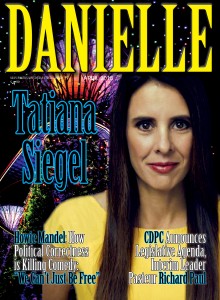 Caroline Mulroney wants a New Cover Change
Always at work to make a better Canada a place to live in as our United Nations have repeatedly voted us as the BEST! WwF, have an exclusive with The Right Hon. Brian Mulroney having received , along with the PC candidate in Ontario, Mrs Caroline Mulroney to abandon Ontario to come save La Belle Province.
ELLE

 va tu venir Mr. Mulroney, sont fou en Ontario!
Doug Ford anointed at Toronto's Prayer Palace
So far, the only news we can report , is the email which was sent from CDPC TODAY headquarters. Which Danielle has exclusivity on the Breaking News!
M. Brian Mulroney, PC, CC, LLD (The Right Honourable)
A real pleasure to speak with you today sir, as I wanted to share with you an easy task, really, for your daughter entering politics!
http://www.daniellemagazine.ca/cdpc-today-announces-legislative-agenda-interim-leader-pasteur-richard-paul/
You may also enjoy this light reading. As we could surprise the candidate, with your permission of course.
http://www.daniellemagazine.ca/exclusive-juneau-tv-in-talks-with-danielle-magazine/ 
Many Thanks

Photo Wikipedia
BREAKING NEWS: Conrad Black
Danielle Magazine has also learned Mr. Conrad Black was approached for possibly becoming Interim Finance Minister; Mr Conrad Black had no comments at this time!
This may get interesting as Mrs Diane Marie from the South Shore has not yet denied the rumours she has been sought,  nor has Corey Sosner, Paul Saunders &
Kim Campbell,
a Canadian politician, diplomat, lawyer and writer who served as the 19th Prime Minister of Canada, from June 25, 1993, to November 4, 1993. Who also, regrettably, had to declined Danielle Magazine's request for the May cover Issue 2018, to our hopes, The Hon. Kim Campbell was the first, and to date, the only, and perhaps still, female Prime Minister of Canada. With Lois Siegel who started all this at the Irish St Patrick celebrations in Buckingham, QC,CA, 2018 At the United Church of Canada. And now more exclusive breaking news, a possible long shot, with Canadian U.K. Spokesman , Mike Myers.
BREAKING NEWS: Danielle Magazine has also learned the Law firms of Mr. Alan M. Dershowitz, at Harvard Law and Edelson & Friedman have been contacted;
Michael D. Edelson
Is the principal partner of Edelson & Friedman LLP. He graduated magna cum laude in 1975 from the University of Ottawa Law School, Common Law Faculty.Michael has been repeatedly voted by his peers as one of the "Best Lawyers in Canada" criminal defence, and is a fellow of the American College of Trial Lawyers. He is an Adjunct Professor in Criminal Trial Advocacy at the University of Ottawa Law School, Common Law Faculty. He was on the faculty of the National Program, Federation of Law Societies (Criminal Law). Has also been contacted to review the injustices in Canada and possibly adivise on legal issue
photos Wikipedia/Les Productions Ruelle/Rematch/Jungle Rumble
Lois Siegel has been recognized as
Notable Alumni by Ohio University, USA
under the category Arts and Entertainment
Work is widely recognizable by broad audience
or has achieved national/international distinction.
Lois Siegel, BSJ  MA , filmmaker, casting director, writer, photographer,
professor, and musician; 1990 Genie Award recipient for
Best Short Documentary
(Film: Stunt People), Academy of Canadian Cinema and Television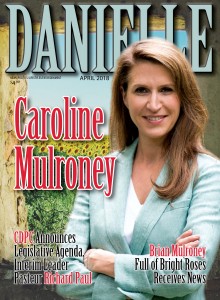 Richard Paul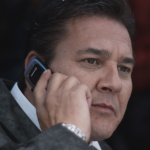 Publisher
Buckingham,QC,CA,QE