It is possibly good news for Justin Trudeau that the woman who successfully provoked him to histrionics at an event south of Montreal on Thursday may be a genuinely unpleasant person. According to fairly compelling evidence compiled by Twitter account Le Troupeau, she is a member of an anti-immigrant group calling itself the Front Patriotique du Québec.
There's no evidence Trudeau knew about this. But it at least means there's no immediately sympathetic victim in one of the prime minister's more notable freakouts.
The woman demanded to know when Quebec would be reimbursed for the cost of what she called "illegal immigrants" — i.e., the unchecked and irregular flow of asylum-seekers crossing the Canada-U.S. border in recent months.
"Madam, this intolerance toward immigrants has no place in Canada," Trudeau thundered. "You have no place in Canada!"
Later, as Trudeau shook hands, the woman demanded to know if his respect for everyone extended to old-stock Quebecers. "Madam," he declared, "your racism has no place here." Video shows the woman being escorted away and guarded by what appear to be security officials.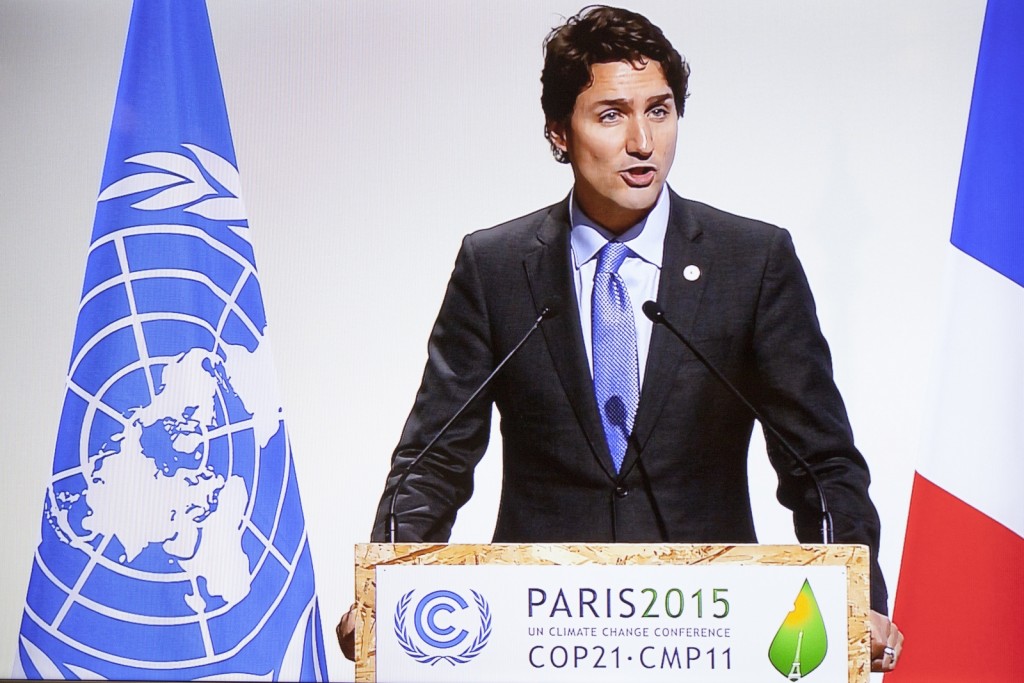 So. A few obvious problems. "I respect all Quebecers" is a pretty good answer to the question, "do you respect old-stock Quebecers." Trudeau's chosen alternative, "you're a racist," is going to upset a few people — not least in Quebec.
Calling questions about the surge in illegal border crossings "intolerant" is going to upset a lot more people. It is a lot to ask of any country's population to shrug at thousands of people flouting an undefended border. And it's not as if the Liberals aren't trying, and failing, to stop it from happening. Immigration Minister Ahmed Hussen has insisted "we do not appreciate or welcome irregular migration." The government has spent millions encouraging people all over the world not to come here.
Is that intolerance at work? Well, of course not. They're Liberals!
Did the word "illegal" set Trudeau off? It shouldn't have. He and his ministers (and some in the media) pretend the adjective is nothing but a reprehensible dog-whistle to fascists, but it isn't. Asylum-seekers marching from New York State into Hemmingford, Que., pass a sign that says "it is illegal to cross the border here."
"Crossing the U.S. border into Canada between ports of entry is against the law and you will be arrested," Immigration, Refugees and Citizenship Canada tweeted on Sunday..
"I have used the word 'illegal' and I have used the word 'irregular' and I think both are accurate," Hussen told a parliamentary committee on March 19.
Yes, "illegal" is a word crazy racists use. It's also a word regular people use to describe illegal things. Justin Trudeau needs vast platoons of them to vote Liberal next year. Evidently, though, he thinks he's knocked this one out of the park. Asked on Monday if he'd have done anything differently, he pledged to continue to work against "a polarization in our political discourse."
"I will remain positive and remain pulling people together, pulling communities together right across this country," he vowed.
And that could hardly be more emblematic of the Liberal Party of Canada in 2018. On so many fronts, facts threaten to spill over and drown the party's symbolism, rhetoric and image.
A holiday to commemorate victims of the residential school system makes perfect sense to me … but when the idea appears three years into a mandate that's fallen vastly short on various promises of reconciliation, you have to cringe a bit. Most everyone supports Ottawa in its diplomatic feud with the Saudis. But the government argues they're freaking out over nothing, so it can hardly boast about taking some brave stand. It's the same government that sold the Saudis light armoured vehicles, then professed alarm when it emerged Canadian materiel might be used against Yemeni civilians. The trade war with Trump's Washington might galvanize some Liberal support, but it's obviously not what the Liberals intended — it came after an extended campaign of wining, dining and flattering the Trumpians. Trudeau will strive at every moment to bring communities together, except perhaps when he's defending denying funding to religious summer camps because their congregations don't believe in abortion on demand. He will attack as intolerant any suggestion of a problem with uncontrolled border crossings that his government is trying and failing to stop, even as the backlog of claims grows and grows and grows.
If Trudeau and Co. intend to win another election based largely on a contrast in tone with the Conservatives, if not literally against the previous prime minister — "perhaps we can get the smiles of Andrew Scheer, but it remains the Conservative Party of Stephen Harper," Trudeau said Sunday — they really need to have a serious look at their own obnoxious tendencies, and at the prime minister's especially. He's Justining all over us.
• Email: cselley@nationalpost.com | Twitter: