This site is run by a married man living in Ottawa, Canada. Having decided doing something is better than doing nothing in this hard economy.( unemployed)  Not that I am complaining. Yet, there was a time our economy was doing something better, at least making money flow easily. Which I think is great. I mean imagine being able to print money and simply make people run after its intermediary purposes? At least that kept me employed as an entrepreneur.  Could build homes, make movies, start restaurants. Books , magazine etc. Boy it was fun.During the span of ten years , from July 2006 to Jan 2017. I was able to witness how an expanding economy works. Remarkably, I woke up just in the nick of time. So now that I am in my "safe place", with my chickens in the summer and my daily city life on week days. Keeping informed about the "world" has become a way to distract myself from the insanity. Which, ironically, entails looking at a world apart from ours. Frankly, my refuge ought to encompass more theology these days.
Personally, I have not accomplished much in my 53 years. Although having created nothing. I did do much within the sphere I grew up in. Perhaps not "accomplishments" but surely a middle aged man's experience counts for something, even if it is "different this time".
I do not advertise here other than what I have done. The magazines, books and movies etc..are some of my past experiences and all the articles here are from very knowledgeable writers. I do not own the copyrights. And I use the articles to try to inform Canadians. With lackluster results. Yet, I really enjoy reading the articles myself. Not really thinking of others other than wanting to share my reading with them. Sometimes I write something but not having gone to any post secondary schooling or any trades or career. I find myself limited within my habitation.( I was a former this and that and everything else in life. Until my eyes opened.)
I'll write more latter.
Welcome to Danielle Magazine. It's my daughters name.
Liberate Your News: DANIELLE MAGAZINE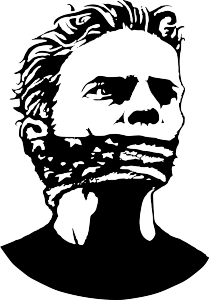 Subscribe