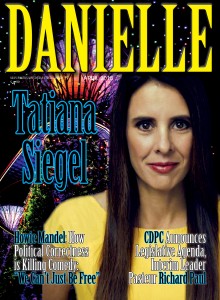 Hollywood calling with Isabelle Juneau
Breaking News:
Isabelle Juneau, of Les Productions Isabelle Juneau Films inc. which launched TV, Film, Concert and New Media on Monday, September 19, 2011. www.isabellejuneautv.com featuring the show: The Isabelle Juneau Show An interactive program recorded in front of the public, whose mission is to represent the French language thanks to the many people of modern society, has agreed to hold talks with Danielle magazine in the hope of bringing light and refreshing moments for audiences at both companies. With a view of expanding it's share of audience in both Quebec and Canada.
Isabelle will be on the air once a week but the members will be 24 on 24 with the host-journalist. It will inform you of the world's cultural news, local and beautiful regions of Quebec. The Isabelle Show will be followed by a documentary on the star who has broken hearts since the winner of the Miss Montreal Competition on June 16, 1997. Her stint on Charlevoix East and West television has raised the desire to found Les Productions Isabelle Juneau Films inc.

The communication path , Miss Montreal 1997 Isabelle Juneau .  A tribute to the people who encouraged me to make a career in the world of entertainment and the arts despite many pitfalls. A plea and explanations of the coronation and some roles in American and Canadian cinema and to finish tips for a successful career as a television journalist and actress.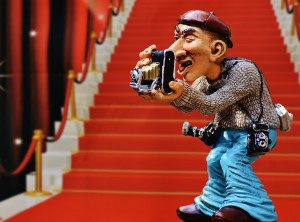 Stay Tuned!
Richard Paul