Kanata church responds graciously to Canada Summer Job grant controversy

Business and Finance

Kanata Baptist Church in Ottawa is one church of thousands impacted by the new requirement to agree to a controversial attestation in the Canada Summer Jobs grant program this year.
The church recently wrote a letter to its MP Karen McCrimmon to express the situation it now finds itself in, potentially unable to offer the same level of programming to its community, including a growing summer camp ministry.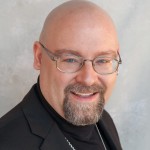 "As a church," writes Pastor Bob Davies, "we're not fans of being the sour note. We want to focus on, and be known for, positive, good and Godly things. I hope nothing of my tone in this letter puts you off, or makes a future relationship with you difficult."
This is one church with one story, representing multiple Canadian congregations from coast to coast. Click below to listen to a new EFC Podcast interview with Pastor Bob Davies about this issue. Below that you will find text excerpts from their heartfelt letter.

Greetings, Karen.
My name is Pastor Bob Davies. I'm the pastoral team leader at Kanata Baptist Church on Hazeldean Road, just next to Farm Boy.
We have a wonderful evangelical congregation here, Karen. It is active and vibrant, with a significant ongoing history of being very involved in the life of our community, and with a positive reputation for a high level of community involvement and impact. From the low-cost housing development behind our church building, including a 6-storey building and multiple townhouse-styled units, through past social projects like hospice care; from our monthly "Open Table" which offers free meals to some 140 guests, to sponsoring a Muslim Syrian refugee family of seven (now eight!); and from our international work in Mexico and last year in Rwanda, to local ministries like our onsite summer camp: we act on what we believe Jesus has asked us to do.
In fact, we see our church of a few hundred people as placed intentionally in Kanata by God in order to be a blessing to those who live here and afar. We consider ourselves a "missional church," which means we believe all of our members are to be growing in their personal and collective capacity as missionaries doing the things of our faith in every area of life, in every possible capacity, blessing other as much as possible. We are not the stereotype of an archaic dusty quaint church, nor do we reflect the strange extremes the media occasionally picks up from some of our spiritual cousins to the south.
With that introduction, I confess that I'm writing to you in disappointment and real frustration concerning the Canada Summer Job grant attestation. As a church, we're not fans of being the sour note. We want to focus on, and be known for, positive, good and Godly things. I hope nothing of my tone in this letter puts you off, or makes a future relationship with you difficult, Karen, even though I write out of quite strong feelings.
We have made effective use of the Canada Summer Jobs grant for many years now: first, for a junior admin position in our office, but for the last couple of years also for a blossoming onsite summer camp ministry. The impressive young woman who has been directing that camp is a future teacher studying at Queen's [University in Kingston], and she is the picture of Christian, and Canadian, excellence. She initiated the idea for the camp along with a friend a couple of years ago, and as her leadership skills have grown, so also the camp with it. Her hope was to have seven people on her leadership team this summer. That level of staffing enables us to offer direct support to some special-needs children who may attend, while keeping the camp fees at an affordable level. That's what the Summer Job Grant will do. […]
I want to make clear some of the reasons we cannot make the blanket attestation included on the application, and so also explain our reasons for the substitute statement we've provided, as well as our request for an accommodation on the basis of our Section 2(a) Charter right to freedom of conscience and religion. If we're the kind of organization the Canada Summer Jobs grant is intended to support, then I can't see our religious liberty in this matter being an issue.
In short, our belief is that the government does not have the right to ask us to make any kind of statement which conflicts with our religious conscience. I need to tell you that what I have heard from the government over the past month makes remarkably clear that the government officials involved in this process simply do not know or understand us or our faith. It is sad that who we are, and what we do, is so radically unknown to our own government. We could be a great asset in the work of justice and good things. That's what we do; we do it well.
In addition to the issue of compelled speech, let me outline four key issues as I see them:
1. Evangelical Christian faith is not a matter of isolated private beliefs. Christians like myself do not hold beliefs on which we do not act. The notion of belief separated from action does not exist for us; that is the definition of hypocrisy! Faith is only faith when done; our scriptures say "Faith without works is dead." That connection between what we believe and value and what we do is an article of our faith. The suggestion that we may hold some beliefs which would be somehow separate from our mandate to act is totally irreconcilable with our Christian faith.  So we cannot, and will not, ever say that we won't act in accordance with our beliefs. Any attestation of that kind is tantamount to renouncing our faith in order to qualify for a government program.
That is the definition of discrimination, Karen. We evangelical Christians in Canada are law abiding citizens who respect the Charter. We will obey the laws of this land insofar as they do not compromise our faith, or restrict actions which are inseparable from our faith. But we will never renounce our faith, neither by attesting things we do not believe, nor by agreeing not to act on what we do believe. As well, we will never renounce our right to opposition, nor our right to act on our opposition, either to unjust laws or to the absence of any decent law whatsoever. What we do cannot be separated from what we believe.
2. Accordingly, our religious liberty is not just about our beliefs and values, but about the right to act on them, without hindrance, in every area of life. Section 2 (a) of the Charter of Rights and Freedoms specifies 'conscience and religion' as fundamental freedoms. 'Conscience and religion' are implicitly about acting on what one believes. Our liberty in that regard precedes government; we do not get our liberty from government. It is, as the Charter itself says specifically, a "fundamental freedom". Our liberty in this matter is from God, whose supremacy the Charter declares. It is the government's job to acknowledge and protect that liberty.
3. "Christian" or "Evangelical Christian" is not a political identity. […] We are individuals who voluntarily associate in order to do the things of our faith, alone or together, in every area of life, inside and outside of our church. The attempt to reassure us that the government does not intend to discriminate against us by virtue of our religious identity, but that it does intend to discriminate on the basis of any religious activity of which it does not approve, makes absolutely no sense whatsoever. What we do cannot be separated from who we are.
4. A person's, or church's, religious beliefs and practices are not subject to governmental approval. Pro-life religious organizations have a Charter guaranteed right to speak and act according to their conscience. Period. Personally, and as a church, we do not always agree with the means of action against injustices like abortion which some Christians may espouse. We get it…..But the right for others to follow their own conscience in that matter is sacrosanct, and it is the government's difficult job to protect that liberty – because that liberty, like it or not, is the law. Government officials and staff do not need to like or approve of it, but they must protect it. I'm not sure I understand how a Canadian government has fallen to such levels of intolerance. Is Canada no longer proud of its diversity? To ask people to attest to a set of beliefs or practices not their own is an obscene violation of personal liberty, not to mention privacy, and it is an inherently threatening act towards people and communities of faith. And that's how we feel by all this, Karen: threatened.
There is no space in Canada for attestations of this kind, for any purpose, ever. Canada is a diverse place where people disagree, especially over issues like abortion and traditional marriage; political leaders need to make peace with that diversity. It will not change; these divisions are not going away. The attempts to find back doors and legal workarounds so that government can leverage its power and intentionally discriminate against people of faith who disagree with popular trends, party platforms, or even the Prime Minister of the day, is shameful. Again, please let me be clear: there is no version of reality in which these ideological attestations, or practices like this, will ever be acceptable. It is fundamentally out of line for the government to present ideological or theological ultimatums around religiously based actions of conscience. Apart from clear violations of Canadian law, the extent of our religious life and activity, including opposition to unjust practices, are not in need of government approval or agreement.
As upset as we are, and as firm and direct as this letter must be under these sad and unnecessary circumstances, Karen, please hear that we are not unfriendly. We believe in the ability to get along well, to love and respect one another, even when we disagree. We wish, rather, that you, and more of your staff, could know and understand us. I want you to know that we pray for you, and our government, no matter who is power or what they do. That's part of our faith too. Indeed, last Sunday, once again, that is how our people were led in service. Even in the middle of all this, we appreciate you, and your staff, and all your service on our behalf.
Karen, please hear my peaceful sincerity when I say that we would be happy to participate in helping you come to know and understand us. Come and meet us. We're local to you. Talk to us. Consult with us. Let us show you who we are, and what we do. We're excited by the things God has done through us for Kanata and beyond. We want to continue that work in good faith, and so are open to the cooperation which the Canada Summer Job Grant represents, so long as the government obeys the law and honours the Charter of Rights and Freedoms.
I look forward to a growing relationship where events like this are things of the past, and where discriminatory practices like these attestations are left there too.
Perhaps you'll consider attending the National Prayer Breakfast? My associate and I will be sitting at table 20.
Great peace to you,
Pastoral Team Leader, Kanata Baptist Church