For all my life really , I have always enjoyed politics and watched intently diplomacy being worked out between various minds and ideologies. Fascinated how these people can stay so calm when the world is going to such violent measures in various parts of the world thru various policies that foster such hatred thru legislations, so I decided to consider throwing my hat in this arena to prove a point. Actually maybe more than one point when I think about it. So let me write those down for your kind consideration, but first let me tell you who I am because this will give you some rather surprising information as you decide whom to choose in this coming 2019 Federal election. Very surprising indeed! As the first very endorsement I received was from a Jewish family wishing me well. ( Corey and I go back many years to the second feature film I directed and produced with him landing the leading role, a natural.) Come to think about it, the second home I build, which I placed on kijiji for sale, was bought within two weeks by a very wealthy Jewish family, a man whom I was neighbor with for a time in our lives, in Hudson,QC. Who's name is also Corey. (Things that make you go hum)
No stranger to open discussions, oftentimes been invited to have lengthy discussions with Senators and sitting Members of Parliament. In fact, I had a long growing relationship with the late Hon. Warren Allmand, which was instrumental in developing a sense of urgency in forming my interest in mature matters. In earlier years, I also had a long lasting relationship with Senator Heath MacQuarrie, which impressed upon me the workings of democracy as we know it as people. Now at age 55, married to an astute, insightful legal mind, respected senior lawyer in Ottawa with whom I have five beautiful children, celebrating our 25th year anniversary together, Jan 22th, 2019, great woman, what a rib :)( hint, She is not dust but from man's ?; Entrepreneurial by trade, I have demonstrated a capacity to persevere thru very difficult challenges to complete the set goals in this life determined by providence; including producing and directing feature films; building homes; founding and directing a non-profit organization; operating and managing a Comedy club and restaurant as well as writing and publishing books together with many other such commercial endeavours. Travelling extensively throughout Europe, Asia, Africa, Central America as well as the United States and Canada, with making the 12 hour trek, underneath the Red Sea, by way of the Sinai Desert, thru the wilderness, to reach the land of Israel thru dangerous military checkpoints scattered throughout the journey, speaking to people about their working and living conditions ( 2017). Today, I am involved on a full time basis completing a dual Master's and PhD program in Theology and my sight is in the interests and welfare of the Canadian People. Wishing to voice a growing concern that unless we change course within ourselves, our inner freedoms and liberties will be vulnerable.
Of course I only told you the best parts of my life, neglecting to tell you the other side of my life, which not many politicians, actually none have, according to my knowledge,  are willing to share with you openly & publicly, as I am going to share with you my whole life in a very nutshell. You see I was born to an Aboriginal father who was unmercifully taken from his home and placed in the Catholic Reformatories to be reprogrammed as a child. This reprogramming made him go in there a young quiet child and come out a most violent teenager. So guess what happened to me when they came to get me and my sister Rachel? I became even worst than him, proving to my father he was no match to my stupidity fostered by our governments. But this was not all, my mother who was a French Catholic Canadian, was also abused by her family, mostly her brothers who sexually abused her and left her destitute when she suffered a nervous breakdown which left us in the care of the state at a tender age, while they reviled us bastards! Alas, my dear sister did not make it. She died broken hearted, destitute, alone quietly at night at age 48, leaving 7 children behind, with 5 or 6 different fathers, to mourn her misery in the Reformatories and beyond. Then, lost my younger brother too early!
But that is not all and I could go on to list the many atrocious events which left me (us) quite traumatized, rebellious, violent and very unrepentant until one day a light shone in my heart of consciousness, which brought me back ever so slowly to sanity until I decided to speak publicly without shaming others who may feel left behind and unattended too for their wounds.
And so my fellow man, you may think the very worse of me, for which I could agree with you on this very thing. However, does this mean I should commit suicide because of my past mistakes and rid the world of such scum? Should I continue to harm my precious soul to destruction as past governments legislated to do? Of course not. I ought to bear my cross and endure the ridicule of this world and my unworthiness and let the Canadian public decide if I am such an unworthy man. Let them cast their lot with or against the doctrine I espouse today. For you see, I am no hypocrite telling you how wonderful I will make the world tomorrow, nor the vain promises that they keep telling us time and time again, but I am telling you now to cast your lot against them and their lies and show them, we are Canadians,  are a good people with good forgiving values. And if some are rebellious, well then we must punish them in compassion, not in violent rages and destructions as to despair the soul of hope.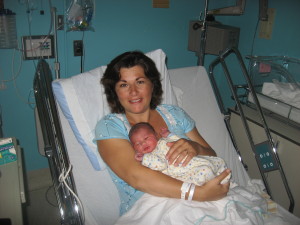 It is time to tell them we are growing tired of the same song as we get taxed beyond measure for all that hard work Canadians contribute to their excessive salaries. Its time Canadians answer them by sending them the very same person they really are. Criminals disguised as good men. Indeed send me to prove your point that they are all lies that are being fed down our lives.
Today, I'm studying but my wife is carrying a heavy load and I, because of my criminal record, find myself in dire straights for which I endure thru my past mistakes and I carry on with accomplishments, helping her out and my children by doing my part, assuming my responsibilities and the consequences of them. But while we are doing this, the money we have is being taken away by taxes and interest payments levered against us Canadians. More and more we see our discretionary spending eroding causing us to squeeze the budget against what past generations enjoyed.
Well guess what? I am such a person who is well read on many issues today, including my favorite discipline, which you guessed it, is finance, which i hope I can speak to you about in detail at a later date, on the campaign trail since I have much to say concerning the true value of money in the hands of the few elites who are born with a silver spoon in their mouths. While we make Canadian history together, as being the only candidate or even an independent candidate with my "credentials" to appear before her majesty, the Queen, or King? With the riding of;
Canadians now have another political party to think about when going to the polls in the 2018 & 2019 elections. CDPC.Today ( Federal) and LCPQ.ca, Quebec provincial elections 2018 will bring a different approach to politics altogether, by representing the interests of ordinary Canadians as never seen in the history of Canadian politics, if that is not so bold to say.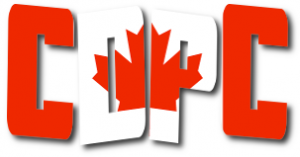 Inaugurated unofficially in late February 2018, CDPC is already moving along quite well. It's National Board is now in place to start advancing its ideology, values and beliefs for Canadians to examine carefully.  With a draft Constitution already in place and a Party Leaderto voice our growing concerns, especially with the overwhelming burdens Canadians face with the current government's approach to endless debt accumulation.
Edited by Jerome H. Smith, Scholar & writer at www.realbiblestudy.com , along with Lavender's New Testament Preface at www.LavenderNewTestament.com. Jerome H. Smith is Author/Editor of Nelson's Cross Reference Guide to the Bible.
Dear Richard,
 This is of great interest!
May the Lord continue to guide and bless you as you pursue your ministry!
 Jerry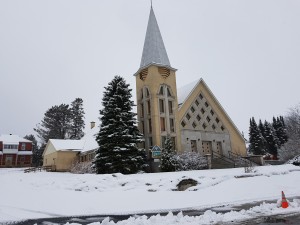 Thank you for taking the time to read our humble beginnings and please do visit our web site as we strive towards a better tomorrow, to continually enhance our standard of living thru a new and living way!
Thank you for listening to me patiently. And do keep your money in your pockets in this election as surely each candidates can run with what he has in his pockets without being a beggar!
My mother's mother comes from Buckingham, QC . I love my mother and here is what I wrote about her hardships. My dad is also a man who drinks Pepsi, like me but he's 75….:) C ma vie!
PS. Today, my 18 year old son, a semi pro football player, is in the Pilot Academy soaring to new heights for the next generation. Yes, its time we all broke with generations past to soar to new heights in Canada.( My front neighbor in Hudson was a Pilot for a very wealthy Jewish family (hum)
Richard Paul Condo
haveaniceday@bell.net