Canadians now have another "political" party to think about when going to the polls in the 2019 elections. CDPC.TODAY will bring a different approach to politics altogether, by representing the interests of ordinary Canadians as never seen in the history of Canadian politics, if that is not so bold to say.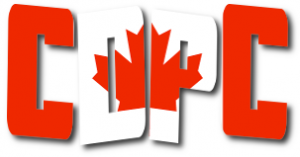 Inaugurated unofficially in late February 2018, CDPC is already moving along quite well. Its National Board is now in place to start advancing its ideology, values, and beliefs for Canadians to examine carefully.  We have a draft Constitution already in place and a Party Leader to voice our growing concerns including the overwhelming burdens Canadians face with the current government's approach to endless debt accumulation.
As for being called the Christian Democratic Party of Canada and why we chose this name, our rationale is rather simple. We are first and foremost Christians who believe man has been given in his or her heart the gift of eternity, which to us means we are aware that a force greater than ourselves which we call God, or Providence, exists for a specific purpose, for the reason that we all must shortly appear before our Creator, to render an account of our days here as  stewards on earth.
Secondly, we also believe Canada is a democracy in its fullest descriptions found in the Charter of Rights and Freedoms, making Canada the best country in the world to live in. Thus, The Christian Democratic Party of Canada is so called by its understanding of biblical standards with respect to the laws of Canada and its Charters.
Therefore, as the Pharisees of Judaism were given authority to have a small party to advance Judaism ( Abraham's true seed) so can Christians be allowed the same measure of faith to conduct their great commission via established laws in Canada, as we are so structured not to gain power but to exercise the powers we already have in the love of God, for He first loved us.
We as a party do not run to advance the kingdoms of this world but for the Kingdom of Him who has called us out of darkness into His marvelous light. Nor are we interested in challenging the government and its policies but to be a light to the people of Canada in proclaiming His love. Nor do we wish to entangle ourselves in things that are of the world, per se.
We truly believe Canadians can and will make their positions known to Parliament, the Justin Trudeau Liberal party, and to the history of Canada and the entire International community by voting its first distinct, set apart, Christian Party to the Assembly of Parliament. This would be unparalleled in the history of Christianity.
The founder of CDPC, Richard Paul Condo [author of " Be Strong and Let Your Heart Take Courage", 1999; A Question of Authenticity: The Apocrypha. 2006 ( paper); Be Strong and Let Your Heart Take Courage Too, Limited Edition, 2016; Publisher of Danielle Magazine describing events recorded in the book of Daniel concerning world empires etc. (daniellemagazine.ca)]. Danielle is my first born on May 8th, 1990, when I created the Christian Democratic Party in protest to the aggressive and violent policies espoused by the Christian Heritage Party of Canada (chp.ca) in their constitution and policy manual. The Christian Heritage Party, a quasi-Christian organization registered with Elections Canada, preys on the unsuspecting, through disguising itself as Christian when in fact they advocate for the overthrow of government policies, as they stand against the equality of all people in Canada, further alienating the true calling of what the Christ is all about.
Furthermore, the Christian Heritage Party (CHP) also advances its policies through the large contributions it gets from its donors in the name of God and Christianity, contributions that are coming from "Christian" organizations that are not recognized within the church body (i.e. Jehovah Witnesses, etc.). As the CHP refuse to be governed by the Scriptures, instead choosing the ways of this world to come to power, accepting money from all sources regardless of its Scriptural duties, thus mocking God Himself, disparaging the Good name by which we are called to freedom, I have a duty to make no apologies but engage in the necessary Apologetics required to refute such dogma that is against the truth and not for the truth. For we shall know the truth and it will set us free indeed! That being the freedom which is found in the faith we have as our own conviction before God.
Thank you for taking the time to read our humble beginnings and please do visit our website, cdpc.today, now in construction, as we strive towards a better Today, to continually enhance our standard of living through a new and living way! And pause a moment on your Facebook @CDPC.today to give us a thumbs up, please. It's our sincere calling folks, to defend the good name of Him whom we believe delivers us from our burdens!
Edited by Jerome H. Smith, Scholar & writer at www.realbiblestudy.com , along with Lavender's New Testament Preface at www.LavenderNewTestament.com. Jerome H. Smith is Author/Editor of Nelson's Cross Reference Guide to the Bible.
Dear Richard,
 This is of great interest!
May the Lord continue to guide and bless you as you pursue your ministry!
 Jerry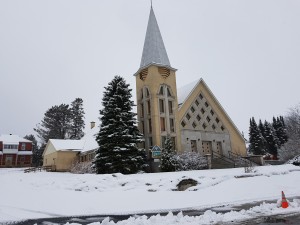 Put a little love in your heart, Annie Lennox & Al Green, not hatred.