Gerald Leduc died Jan. 18, six months after he was found beaten in his Vanier apartment.OTTWP
Marco Michaud, also now in a coma, was charged in the death of Gerald Leduc. POLICE HANDOUT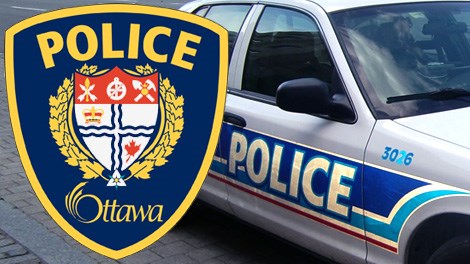 Photo Metro News
The Ottawa Citizen, With files from Gary Dimmock;  is reporting this morning "Mohamad Barkhadle was charged by Ottawa police last year with killing a 35-year-old woman in her Mechanicsville apartment in March 2017 and leaving her toddler son to fend for himself for days on end." Which then , after being incarcerated, ended when a violent confrontation and beating, left one man on life support, with the family agonizing by the bedside, in a decision, which will try times, in solace and prayers, and leave Mohamad Barkhadle without senior Ottawa lawyer Diane Condo, for a Conflict of Interest, as Ottawa Police are left investigating whether to lay first degree murder charges in the latest episode, within the dangerous prison conditions found at the Ottawa-Carleton Detention Centre on Innes Rd.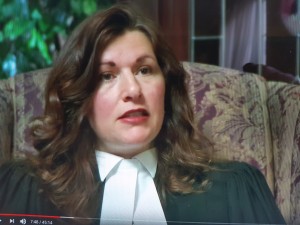 Diane Condo/Condo Law Office/Ottawa
Danielle Magazine also reached out to long time career criminal Richard Condo, born and raised in Vanier, who spent 25 years in and out of most prisons in Ontario and Quebec, who is also married to Ottawa lawyer Diane Condo, and who was subject to a Dangerous Offender trial in Ottawa from May 1999-2001, to ask what conditions are like in today's prison environment." Basically , it's going to hell in a hand basket. Inmates, guards and administrative staff are overwhelmed with the governments refusal to allow for a safe and conducive environment to foster within the walls, when there was a time in the 80's when a man could get rehabilitated within the OCDC institution. Now, unions, staff and management are hard pressed walking a fine line between inmate rehabilitation and guard safety issues. Meals are left to levels below the recommended Health Canada daily food allowance and both Provincial and Federal Institutions are drastically cutting down on any and all efforts for our prisoners to enter society without rage. And I have no doubt conditions will continue to deteriorate if left unchecked. As for Mohamed Barkhadle and his crime, well, I know my wife was his lawyer and he was well served and represented by her but I think now, The Law Society of Ontario will probably focus more on eradicating those ties since she was Barrister & Solicitor for both men. And no doubt Mr. Barkhadle will never see the light of day in society again as he was given a great opportunity by Justice Heather Perkins-McVey to turn his life around. Now , what we have is a legacy of troubled young lives gone astray." However, as for my wife and her astute criminal, civil, constitutional lawyer extraordinaire, may I add, it's always good to call a lawyer when your innocent or when you need justice. My wife has been in criminal law for years and has defended guilty and innocent men. Actually, overturned a first degree murder charge in a most famous case in Ottawa, pitting Mr. Clayton Ruby, arguing a certain section while Barrister Condo won the winning argument before the panel, thus sending some to becoming judges, while my wife took it in the chops like an ox, while the true test lie in setting free an innocent man! Bravo Diane! Your parents we're a gift to humanity.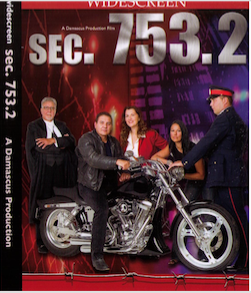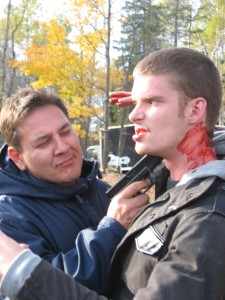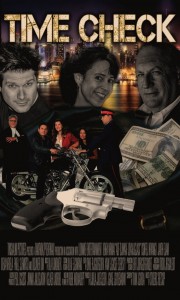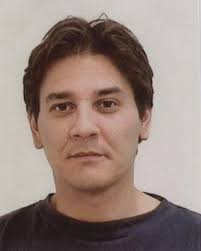 Richard Condo/May 1999/Ottawa Police/Dangerous Offender Trial/Long-Term Offender Designation 10 years/8 year prison term.
Barkhadle was charged with first-degree murder in July 2017 for allegedly strangling the woman, whose name is shielded by a publication ban.
Mohamad Barkhadle/ Ottawa Police
According to Gary Dimmock, " Ontario Court Justice Heather Perkins-McVey freed Barkhadle at the time, noting specifically that conditions in the jail were difficult and that there were no drug rehabilitation programs available for him there. Perkins-McVey hoped it would be a "wake-up call" for the now accused killer"
"A provincial task force released sweeping recommendations Wednesday for the province to fix overcrowding at the Ottawa-Carleton Detention Centre, but some critics say that they don't go far enough to result in real change.
The 42 recommendations in the report, announced by Community Safety Minister Yasir Naqvi, are seen as a positive step in fixing chronic problems at the jail, including health care, overuse of segregation and poor food." says Metro news in Ottawa regarding the conditions at the OCDC.
Of course these conditions which have been building up now for years are being shelved time and time again while our prison population is growing more and more dire. And people are numbed because of the idea that prisoners are enjoying a Club Med atmosphere within prison walls. The report listed some of its recommendations in consultation with various affected parties. Notably present was;
In developing its recommendations, the Task Force consulted with the following stakeholders:
 Correctional Service of Canada
 Ministry of the Attorney General (Criminal Law Division)
 Chief Justice of Ontario
 Ottawa Police Service
 Ontario Provincial Police
 The Local Bail Committee Representative for the Ottawa Crown
 Ontario Parole Board
 Probation Officers Association of Ontario
 John Howard Society of OttawaD
But according to Diane Condo, Ottawa senior criminal lawyer, "The prison conditions at the Ottawa-Carleton Detention centre are nothing short of becoming third world country conditions" Senior counsel Diane Condo has numerous clients within the prison walls who repeatedly encounter lock downs and the deplorable conditions within those walls. Some who have come from out of province are appalled at the conditions compared to the detention centres in Quebec, for example.
Consequently it may be said that any government which treats it's prisoners poorly will inevitably start treating it's taxpayers likewise.With disregard to the plight of the people.
According to the report;
Common Themes:
 53% of the inmates felt that the bail and remand system needs to be improved in order to address the capacity issues at OCDC.
79% of the inmates who responded to the questionnaire had spent time in segregation. Of those inmates who spent time in segregation, 30% requested to be housed in segregation and 70% were placed in segregation for a variety of reasons.
A number of those inmates in segregation had varied experiences but the concerns were reflective of inmate complaints tracked by Office of the Ontario Ombudsman which included a lack of programing, limited access to health care and conditions of confinement.
66% of the inmates felt they needed both more health care services and improved quality of care.
The top three health care services female inmates felt needed improvement were increased access to doctors, better access and accuracy of medical prescriptions and increased addiction supports.
For male inmates it was better dental care, increased addiction supports and increased mental health care supports.
On safety related concerns, 34% of inmates were concerned about the potential of disease and 51% felt the cleanliness of the institution should be improved.
Movement of Inmates
OCDC recently took action to reduce the inmate population by transferring out sentenced inmates and a limited number of those on long term remand. As a result, inmates were asked if this movement made a difference for them and if they would transfer out of OCDC if given the option.
 54% of male inmates that responded felt that the movement of inmates made a positive difference for them and 46% did not due to conditions of confinement.
 92% of female inmates that responded felt that the movement did not make a difference and 8% said it did make a difference.
For those male inmates that responded, 47% would transfer out of OCDC if given the option and 53% would not. Of those that declined, a majority said they did not want to be moved away from their family.
For those female inmates that responded, 63% of female inmates would agree to a transfer out of OCDC and 26% would not. Similar to the male response, most declined due to family reasons.
Yet, as Vikki Blair states. "My responsibility is public safety. Their (defence lawyers) responsibility is supporting the accused. We've come together at this task force to see what common ground we can find," Bair told reporters after the announcement.
"It doesn't change the fact the Crown is primarily responsible to ensure public safety. It doesn't change the fact that we do that in a sympathetic, responsible way – as far as I'm concerned – every day."
Yea, okay Vikki. Aren't they cutting your budget too? Or is that Fake News printed at Postmedia too?
Danielle Magazine