Good morning, it's Shari Kulha reporting for dawn duty again. It's been a while since we've been without an oil story in our morning lineup. I do, however, have one with a close connection, which is that our own Claudia Cattaneo has written her final column for the FP (see the link to it below). Hers will be a tough act to follow. Meanwhile, we have two telecom stories, a U.S. bank moving into the Canadian startup space, and, just in time for barbecue season, groundbreaking news from Maple Leaf Foods.
COMPETITIVE CAPITAL 
Silicon Valley Bank, the 35-year-old California lender focused on tech startups and venture capital firms, plans to hire more than a dozen bankers here with the goal of eventually banking 40 per cent of Canada's tech and life science companies
. It's got the OK from Canada's finance minister to open and is awaiting final regulatory approvals to begin lending. SVB already helps some of the larger tech firms in Canada.HOT DOG!
Hollie Shaw reports that Maple Leaf Foods is going all-natural in its entire line of processed meats, switching 44 meat products that contain multi-syllabic preservatives and flavour-producing additives to basic ingredients such as lemon juice, salt and vinegar by the end of the year. Battling consumers' move away from meats, the strategy comes after consulting 7,000 consumers. Now, "If you can't spell it, you won't find it in our food."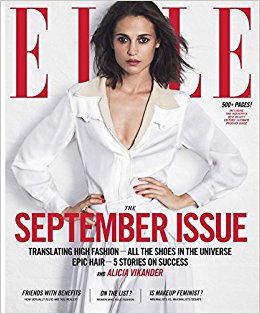 GOING BUT NOT GONE 
Cogeco CEO Louis Audet plans to step aside after 25 years, Emily Jacksonreports. Philippe Jetté, a senior executive who runs Cogeco's business unit, will become CEO and Louis Audet will become chairman on Sept. 1. Audet plans to stay for up to four years to ensure a smooth transition. He refuted talk that Cogeco might be up for sale.
IT'S COMPLICATED
The CRTC said it's working with its partners to find all the issues that arose after technical errors caused test alerts to be inconsistently distributed to cell phones. Emily Jackson writes that wireless providers must report on their participation by May 21. Paul Temple of Pelmorex, the company responsible for alerts, said the live test did exactly what it was supposed to: identify areas where officials can improve.
SHE'LL BE MISSED
Readers in the oil and gas industry and elsewhere have been accustomed to their morning read of Claudia Cattaneo's incisive column in the Financial Post over the years. We're sorry to say she's retiring, putting her feet up after being one of those who have become "collateral damage" in the war between the fossil fuels and green energy. Here's her final, and as always, unsparing column.