PUBLICLY FUNDED CHRISTIAN PRIVATE SCHOOLS USING DISCREDITED TEACHING METHOD
Millions of public dollars going to private schools using controversial Accelerated Christian Education approach
UPDATED May 14th 22018, 9:25 AM Danielle Magazine; MARCH 28, 2018
Have you accepted Jesus Christ as your personal saviour? Will you choose friends who will help you follow God's Word?
Do you agree to keep yourself pure by not entertaining yourself with music, TV or movies that are morally improper or present behaviour that violates God's Word?
Such questions might not be the first thing you'd expect on an application for a tiny K-12 private school. But they're only a small selection from the bizarre 11-page application for Calgary's Eastside Christian Academy.
The 72-student school is run out of Eastside City Church, an evangelical charismatic congregation located in southeast Calgary that believes in "speaking in other tongues, prophecy and the fruit of the Holy Spirit" and "eternal life for believers and eternal punishment for unbelievers."
Between 2010 and 2017, it received $2.26 million from the government. Almost two-thirds of its entire annual budget came from public subsidies in 2016-2017, with the remainder coming from its annual tuition of $4,000 per student. Of course, if the tuition wasn't enough to deter regular Albertans from attending, the rest of the application likely would.
Parents have to disclose any expulsions, suspensions or disciplinary difficulty. Any run-ins with the law and whether they've ever used tobacco, alcohol or non-prescription drugs. Parents also have to include if the student has received help for any special needs, if they've ever failed an academic subject and if they've ever made a "profession of faith in Christ."
Then comes the "student promise of co-operation." That's what the trio of earlier questions were from. Other queries include: Are you honest with your parents? Do you drink alcohol? Have you ever run away from home? If so, how old were you? Will you dress modestly in public? You know, all normal questions for a 10-year-old to have to answer.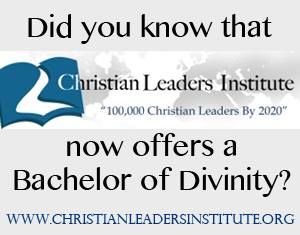 After that, the parents have to agree to their very own "promise of co-operation." The school specifically requires parents to follow a five-step procedure if a student comes home complaining about a "policy or discipline." These steps include "give the staff the benefit of the doubt," "support the administration" and "realize that our child's reporting may be emotionally biased and may not include all the information." Certainly no cause for concern here!
Next, a pastor has to provide a detailed reference. They have to answer 16 questions, two of which are to confirm — because apparently the word of both the student and parents isn't enough — that the kid has accepted Jesus AND doesn't drink or do drugs.
The application isn't the only place where things are a bit off. One of Eastside Christian Academy's foundation statements reads "sexual intimacy is reserved for marriage between one man and one woman, and within that marriage bond it is God's intention that it be enjoyed as a means for marital intimacy and procreation."
Controversial Accelerated Christian Education curriculum
Eastside Christian Academy also uses the controversial and pedagogically fishy "Accelerated Christian Education" (ACE) curriculum, also referred to as "School of Tomorrow."
Accelerated Christian Education Teaches Ancient History
Here's how Eastside describes it on its website: "School of Tomorrow is a unique program which allows students to maximize their learning while working at his/her own individual level of ability in each subject. Students learn in a safe, non-threatening environment that fosters respect for themselves and others."
Sounds rather pleasant, right?
Well, ACE just happens to be a globally infamous approach to schooling that confines students in cubicles to fill out hyper-religious workbooks — called Packets of Accelerated Christian Education, or PACE — authored by a fundamentalist Christian organization based in Texas. There are countless blog posts from former students recounting their traumatic experiences in schools that use such workbooks.
Here's how a former student at an ACE school in England described her experience: "I came across a lot of sexism. I remember as a girl finding it quite shocking. We were taught that if you're a woman, you should be subservient to men; your husband, your pastor and other male figures. There was a strong culture of men being revered and women being dangerously sexual and having to cover up. It made me self-conscious of being a woman."
Over the years, ACE has been criticized for blatant racism and homophobia, defending apartheid in South Africa, promoting Young Earth Creationism, describing other faiths including Islam and Buddhism as "false transcendent" religions and denouncing critics as "godless," and "anti-biblical."
Furthermore, the booklets have been described by critics as having little educational value. Jonny Scaramanga, a former ACE student who conducted PhD research on the curriculum, wrote: "ACE rejects virtually all modern educational theory. It is not aiming to teach children how to think, but rather, how to see life from God's point of view."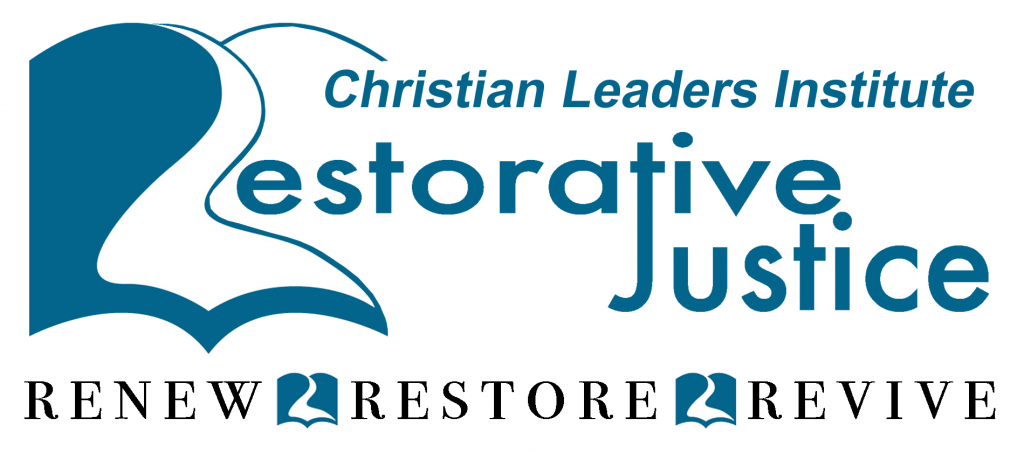 The ACE booklets use multiple choice, matching or fill in the blank questions, meaning it only requires memorization.
A recent study of an ACE school in West Virginia reported: "Despite the fact that the academically strongest students participated in the ACT assessment, the scores of the Christian school graduates were still significantly lower, indicating the possibility that the ACE curriculum does not adequately prepare students for college." A California pastor has also recounted that "there were several math packets that were so poorly written that every student who completed the packet would have to repeat it, sometimes more than once."
Yet it's still used in at least four other schools in Alberta, including Olds Mountain View Christian, Lakeland Christian Academy in Cold Lake and Morinville Christian School. In 2015, then-Wildrose MLA Dave Schneider made a statement in the Legislature "regarding the success of the accelerated Christian education program used by Hope Christian School in Champion."
These five schools received more than $6.2 million in public funding in 2016-2017 according to a Freedom of Information request filed by Progress Alberta.
A brief bit of history on ACE in Alberta. In 1984, a report by the Alberta Department of Education's Committee on Tolerance and Understanding concluded "there is no place for curriculum of this kind in the schools of Alberta" and that ACE contained "a degree of insensitivity towards blacks, Jews and natives." Around the same time, only shortly before becoming a PC MLA, Stockwell Day was helping to run an ACE school in Bentley, Alberta.
Ron Ghitter, a former PC MLA and federal senator who chaired the provincial committee, said in an interview with Gordon Laird that "ACE schools were schools of dogma. They didn't follow official curriculum and the kids who came out had sort of a twisted Christianity with anti-Semitic overtones."
The founder of ACE, Donald Howard, was eventually busted for having an affair, after which his wife Esther divorced him and took over the company. She still runs it today.
But from what we can tell, not much has changed. The researcher who wrote the aforementioned report on the West Virginia ACE school was told by a company representative that "it is the same old ACE." A recent review by Scaramanga of ACE's latest social studies curriculum also indicated that while the explicit racism has been removed, there's still a lot of rather questionable framing and omissions of key history about civil rights (and who knows what else).
Each of these five, and potentially more, schools in Alberta continuing to teach this controversial curriculum are receiving significant public dollars to do so.
Scaramanga has previously argued: "In allowing ACE schools' failings to go unchecked for decades, the government has failed in its duty of care to students in ACE schools. In future, inspectors should be specially briefed on the issues frequently found in ACE schools."
The only reasonable decision is for Alberta Education to cut funding to these schools — and eventually shut them down entirely.
Images for this article were taken from ACE instructional materials.
Accelerated Christian Education isn't the only problem with Alberta's private school system–we're also paying huge subsidies to elite private schools that few families can afford. Learn more in our two-part series on the Sweet Seventeen–Alberta's 17 most exclusive and expensive private schools.
After a long stretch during which Alberta's official opposition party had no official policies at all, the UCP finally has a policy book we can look at.
On the fiscal side, University of Calgary economist Trevor Tombe ran the numbers on their proposal to bring back Alberta's flat tax. Tombe estimates that 95% of the benefits of the UCP tax cuts would go to the 10% wealthiest of Albertan households–with fully two thirds of it going just to the richest 1%. Add to that the scrapping of the carbon tax, and the carbon tax rebates, and every household in the lower 50% of incomes is worse off.
Writing for the Guardian, Drew Brown looks at the UCP proposal to have teachers out GSA participants to their parents and urges us to beware the consequences of destroying that safe environment.
And the UCP resolution to enact 'parental rights' laws around medical procedures was applauded by anti-choice activists and the weird anti-vaxxer crowd alike, but is worrying advocates for young women.
These are the ideas that are coming out of an Albertan conservative movement that is organized and driven to take control of our government. And between now and the election in 2019, you're going to hear their thoughts more and more as they campaign to get everyday folks to take their side.
We'll need all hands on deck if we're going to bail the province out when the conservative messaging really starts to flood in. But there is good, in-depth analysis out there that can prove to our neighbors that these proposals just aren't smart, so keep reading and keep informed. If the UCP policies could stand up to scrutiny, Jason Kenney wouldn't have spent the last six months trying to hide them.
Sundries
Special Thanks
The other week we did some fundraising on behalf of Pro-Choice YQL, an organization that helps folks in the Lethbridge area access women's reproductive health clinics in Calgary. We wanted to give a shout out to these folks who pitched in for the 'shout out in the newsletter' level or more–so please applaud them cheerfully, wherever you may be reading this.
Thank you Lisa L., Barb P., Andrew M., David T., Brian S., Jane E., Sheila S., Francesca S., Laura K., Andrea S., Jeff C., Daliborka M., Mary-Anne M., Renee S., Susan C., Jeremy F., Sheila M., Roberta F., Tris P., Haiqa C., Dónal O., ., Christine B., Connor T., Heather M., Janae J., Claudia M., Spencer G., Kanchana F., Gareth M., Kathy D., D. D., Amanda H., Abdullah-Yahya M., Liam P., Idris F., Signe S., Mushus M., Flora G., Nicole M., Paula C., Paul G., Cathy P., Jillian D., Stephen B., Barry A., Jacob S., Sandra H., Gary S., Duane M., Leanne E., Melinda B., Deanna C., Christine O., Brian F., Liane G., Evan W., Jeff W., Anne A., Suzanne M., Carol W., Jennifer M., Belinda C., and Pamela C.!
Until next week–keep making progress.
If someone forwarded this newsletter to you, you can sign up for it here.
Jim Storrie
http://www.progressalberta.ca/