Facebook
Antoine Trepanier, a.k.a inspecteur Clouseau, was obviously on a hot scented trail from an earlier decision rendered in an Ottawa courtroom involving Christian Deslauriers, an Ottawa lawyer, whereas, according to CBC, "In a decision released on Feb. 23, the society agreed with two allegations against Deslauriers and suspended him for three months. According to the law society's release on the hearing, between June 2010 and September 2011 Deslauriers failed to assume complete responsibility for his legal aid work and abdicated it to a student-at-law." Well, that student-at-law was woman extraordinaire Yvonne Dube, former student at Ottawa University in Law. In addition, as per CBC,  "Yvonne Dubé consented to an order in April 2015 by Ontario Superior Court Judge Charles T. Hackland to "permanently cease practising the law without authorization" which then blew up in a tantrum when Yvonne Dube sought police' assistance to seek protection from the press or a "predator" or "stalker" when Antoine Trepanier started digging more into why Deslauriers was suspended from practicing law and fined! And just as he (Trepanier) was so close to the actual interview to be granted by Yvonne Dube, she decided to pull the plug at the last minute, leaving Trepanier and his crew scrambbling to get the scoop! Until, to their surprise, Gatineau police stepped in to gag Radio-Canada. Juste Pour Rire! (Just for Laugh!)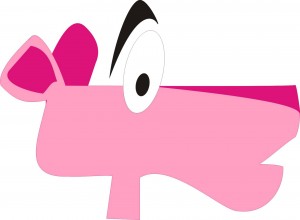 The Law Society of Ontario suspended lawyer Christian Deslauriers 3 months and ordered costs of $12,500.00 to be paid by him for essentially trusting Yvonne Dube with her highly qualified resume and misrepresentations.  Technically, he was suspended for failing to ensure that Dubé, who worked for his law firm at the time, was properly licensed.
According to the Law Society's website, the Law Society prosecutes illegal practitioners who practise law or provide legal services to the public without a licence.  A complaint against Dube was apparently filed with the Law Society back  in April, 2012, by Ottawa lawyer Melanie Lord.  What happened with that complaint has yet to be determined.  
According to the Solicitors Act, a person practising without being admitted as a solicitor is guilty of a contempt of court and punishable accordingly. It does not appear that Ms. Dube faced such contempt proceedings!  When asked if the file  was closed on Yvonne Dube; THE Law Society answered:
"The Law Society will address any further allegations against Ms Dube in the appropriate forum.  There are no current proceedings."
It was just a matter of time before Canadians would witness such a spectacle whereas a woman is able to get the police involved over a reporter's questioning about the person's misuse of a professional standard. Antoine Trepanier, a reporter with Radio-Canada, was , according to the National Post, "arrested for alleged criminal harassment while pursuing the subject of a story. According to Radio-Canada, reporter Antoine Trépanier was arrested Tuesday night by Gatineau police. He was released on a promise to appear in court. Trépanier was called by Gatineau police Tuesday evening and an officer requested that he come to the station, said Radio-Canada's director of French services for Ottawa-Gatineau Yvan Cloutier. Trépanier went with two of his managers and was present for approximately five to 10 minutes wherein police informed him that a complaint of criminal harassment had been made against him and asked that he sign a promise to appear in court."
Antoine Trepanier on his Facebook page: "In all of this, I would like to acknowledge the unwavering support of Radio-Canada management, the legal service, the union, and especially my last-time allies: Catherine Lanthier, Émilie Beaulieu, Martin Gauthier, Yvan Cloutier, Gilles Ouimet and especially, especially: Judy. I'll get back to you as soon as possible, friends.
Looking forward,"
A.T.
In a statement, the Canadian Journalists For Freedom of Expression called on Gatineau's Director of Criminal and Penal Prosecutions to withhold charges against Trépanier.
"Charging a journalist for doing their job, which involves asking difficult questions in a proactive fashion, would set a chilling precedent, eroding conditions for free expression in journalism," the statement said.
Photo Radio-Canada
"Trépanier was reporting on Outaouais Big Brothers and Big Sisters executive director Yvonne Dubé, who was once admonished by an Ontario court for practising law when she wasn't a lawyer. The charitable organization that now employs her was kept in the dark about her past, Trépanier reported."
According to Radio Canada, "Outaouais' Big Brothers Big Sisters (GFGS) Executive Director, Yvonne Dubé, falsely presented herself as a lawyer and practiced law without authorization, from September 2011 to March 2012."  According to interviews with the organization's president,  the administration of the organization was never made aware of the complaint made against her to the Law society for practising illegally.
According to CBC "Dubé took up her post at the head of the Gatineau-based charity in 2015. On Saturday the board voted to keep Dubé in her job despite the revelations about her past." "
"The Board's decision was unanimous that the directors maintain the executive director's employment contract as well as its confidence," board president Richard Gravel wrote in French in a statement issued Monday.
Basically, this woman in Ottawa, who sports a broken nose from an earlier unrelated incident,  was strolling cunningly, happily and working at the 161 Elgin court rooms pretending to be a lawyer, who lied to judges, colleagues and the Big brother organization, who brought shame to all her law professors at Ottawa U; and as she did not want to face the music of such deplorable actions  she threw a tantrum and called the police because her lies were being exposed and in so doing, exposed the men and women in Ottawa who supported her and believed in her, to be humiliated by her conduct. Basically, Big brother may be sending the message that it may be good to cook the goose but not the gander! Indeed Big Brother may be watching all of us now with a restriction for the truth!
As for the efficiency of Gatineau police to lay the information without an investigation on Antoine Trepanier boils down to Yvonne Dube's skillful knowledge of the law, in what sets out the test for criminal harassment under the code, which the Gatineau police would have been surprise to get a call from a "respected" executive director of Big Brothers and Sisters of Outaouais, telling them of her "fear". That may have been the fear of being caught in such a big lie disguised as a victim!
FM 104.7  added,  "It would not be the first time that the director of Big Brothers Big Sisters of Outaouais threatened to file a harassment complaint. The businessman and accountant, Pierre Samson, knows something about it. He himself was in the sights of Yvonne Dubé while he was director of the organization. He would have asked the financial statements several times to eventually create committees to better manage the subsidies, which Mrs. Dubé would have refused. Then she would have wanted to make a complaint against him. Moreover, proof that there is some discomfort on the board of directors of the organization, 7 out of 9 members have resigned in recent months, including Mr. Samson.
Breaking News: Ottawa Sun,  Police decide not to press charges on Antoine Trépanier! Saying,

Gatineau police conducted "a serious and in-depth post-mortem" after the arrest, and have taken steps to ensure officers understand how and why reporters do the work they do.
"Freedom of the press is fundamental, as is the public's right to quality, accurate, rigorous and complete information. At no point did the officer choose to proceed with arresting Mr. Trépanier in order to interfere with the freedom of the press or with his work," Harel said.
Which reminds me of Clint Eastwood in the Good, the Bad, and the Ugly; here we have the Gatineau police helping out a damsel in distress but were shocked to learn of her ruse!
However, this article would not be complete without pointing out to Yvonne Dube our sincere hope she finds LOVE in her heart while she goes forward as the truth will set her free!
Companies that are partners with the Big Brothers and Sisters of Gatineau include, amongst others;
The articles can be found here and here in French and English. Ottawa Citizen and Journal de Montreal.
We have reached out to Mrs Dube for a comment, which we were given moments ago;
Chers membres des médias,
 Le président des Grands Frères et Grandes Sœurs de l'Outaouais, M. Richard Gravel, a convoqué une réunion extraordinaire du conseil d'administration pour demain matin, dans le dossier de la plainte de harcèlement contre le journaliste de Radio-Canada.
 M. Gravel précise que cette procédure est normale dans une organisation gérée par un conseil d'administration et que la directrice seule, ici Mme Yvonne Dubé, ne peut s'exprimer ou se défendre seule en public contre des allégations, au nom du c.a. Elle pourrait alors perdre son emploi.
 M. Gravel sait que cette histoire fait le tour du Québec et que les journalistes ont hâte d'avoir la version des GFGSO. Il ajoute toutefois que les règles du conseil d'administration priment.
 Une conférence de presse sera fort probablement organisée au début de la semaine prochaine.
 Merci et bon week-end,
 Patrick Voyer                                                      
Voyer Communication Inc.
819 431-0335
Richard Paul
Danielle Magazine, Publisher