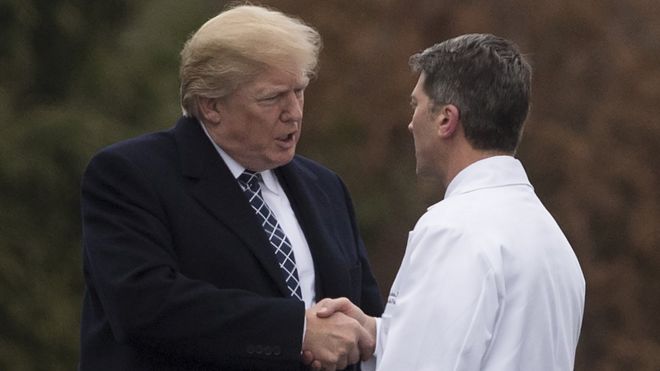 Veterans Affairs nominee Ronny Jackson needed a lifeline. The president threw him an anchor.
His candidacy to head the second-largest bureaucracy in the US government was in trouble before Donald Trump openly wondered why Dr Jackson would want the job he had only recently offered him. Now, with allegations of professional misconduct swirling around him, it seems like only a matter of time before the nomination disappears beneath the waves.
So what exactly was the president thinking when he tapped Dr Jackson for the job in the first place? The White House physician didn't have a resume that indicted he'd be qualified for the position, and as it's clear there was little in the way of background vetting performed on the nominee.
When it comes to personal moves, however, the Jackson choice fits with Mr Trump's management style. He's reportedly pushing his personal pilot as head the Federal Aviation Administration and appointed his caddy-turned-golf-club-manager-turned-campaign-aide as White House social media director.
It's a practice that dates back to Mr Trump's business days. Matthew Calamari, chief operation officer of Trump Properties, first caught Mr Trump's attention when he worked security at the US Open tennis tournament. Michael Cohen, the president's personal lawyer – now under federal investigation – initially encountered Mr Trump when he served on the condo board at a Trump-owned building.
If the president likes someone he moves quickly and doesn't hesitate to put that individual in a position of responsibility.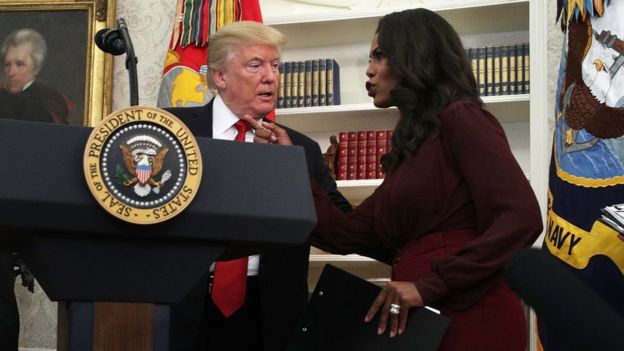 "When I hire people, I interview them for 20 minutes, or 10 minutes, or three minutes, and I hire them," Mr Trump explained to the late New York gossip columnist Liz Smith.
Why not install Omarosa Manigault, the temperamental star of the first season of Mr Trump's reality television show, as director of communications at the White House Office of Public Liaison? Is Lawrence Kudlow doing a good job defending the Trump presidency on a cable business news network? He might make a good director of the president's National Economic Council.
Perhaps it is because he values what he sees as character over experience and likes challenging people he thinks are up to the task. It also means that Mr Trump's picks owe more to Trump the man than if they had worked their way up through traditional channels, making contacts and establishing a professional reputation along the way.
For Mr Trump, loyalty is the coin of the realm.
While this method may have worked for Mr Trump as head of a closely held private business, the risks at a national political level – where the spotlight comes quickly and shines brightly – have become quite obvious.
The president's picks for labour secretary (Andrew Puzder), White House communications director (Jason Miller), deputy commerce secretary (Todd Ricketts), undersecretary of agriculture (Sam Clovis), drug czar (Tom Marion) and Army secretary (Vincent Viola and Mark Green) are among the more than two dozen presidential nominations and appointments that have been derailed for a variety of allegations of personal or professional questions, irregularities or misconduct.
The Trump administration has had more than its share of personnel misfires, with Dr Jackson's as just the latest glaring example.