The now-former fire chief of Renfrew is vowing to fight what he argues is an "illegal" termination for simply being too old at 61.
Guy Longtin, who had been chief in Renfrew for 26 years, said Thursday that he and his legal team would decide whether to fight the town's decision in the courts or the Ontario Human Rights Tribunal.
A letter from his legal team addressed to Mayor Don Eady, obtained by this newspaper, says Longtin was not provided any advance warning of his impending termination, and calls his firing "a serious and offensive affront to every older worker in the province."
The letter, signed by lawyer D. Bruce Sevigny, calls on the town to reverse its decision and reinstate Longtin as chief by noon Friday, with a list of conditions.
Longtin, through his lawyer, said he would return to his job if the town rescinds its amended mandatory retirement policy as it relates to the position of fire chief; if the town provides Longtin with a "sincere written apology" signed by all members of council;  and if the town reimburses Longtin for his legal expenses.
Longtin also called on Eady to immediately resign, citing the "serious damage" inflicted on the relationship between the mayor and fire chief.
The mayor did not respond to requests for comment Thursday.
On Monday night, Renfrew council emerged from a closed session to say that it had voted to include the chief's position in a policy to enforce mandatory retirement for all fire personnel at age 60.
According to reports, council cited the provincial Fire Protection and Prevention Act, which mandates a retirement age of 60 but "only … to salaried firefighters involved in front line firefighting duties."
According to the letter from Sevigny, Longtin was not a unionized rank-and-file firefighter, but rather served with the town's senior management team, and did not participate in routine fire suppression duties.
The letter states the town's actions are "completely at odds" with legislation that "effectively ended mandatory retirement in this province in 2006."
Renfrew Reeve Peter Emon did not immediately respond to a request for comment, but local media reported the town had appointed Capt. Tim Hill as acting chief and had begun a candidate search for a full-time replacement.
Longtin vowed he would not let the matter rest.
"It is my intention to hold the Town of Renfrew, and its responsible decision-makers, fully accountable for their illegal actions," Longtin said in a statement via Facebook. "In moving forward with this case, it is my intention to speak not only for myself, but for other older workers across the province, who deserve to be judged by the quality of their workplace contributions, not simply by the numbers on their birth certificates."
Longtin told town residents via social media that he was told Monday by the mayor and reeve that under a new policy, anyone serving as the town's fire chief had to retire at 60, like front line firefighters, which meant he was terminated "immediately."
"I want to go on record to state that my employment was not terminated for cause, or for any other reason other than I am now older than the town's newly created policy on mandatory retirement age for their fire chief," he said, adding that "up until the minute that I was advised of this decision, I was fulfilling my duties in a manner that either met or exceeded the requirements expected of me."
Longtin said it was an "honour" to serve the town as its chief and thanked its citizens and his fellow firefighters. The Renfrew Fire Department has 11 full-time firefighters including its chief and 16 volunteers.
"To my fellow firefighters who I have served alongside for all of these years, I want to say thank you. I have seen you place your lives on the line for the safety of all of our residents, and you have done so in a most professional manner, and with the utmost of dedication," he wrote on Facebook.
Chief Darryl Wagner of the Township of Greater Madawaska said on social media that he'd miss Longtin at county fire chiefs meetings.
"I have learned a great deal from sitting quietly and listening to the more experienced chiefs," he said, thanking Longtin for "sharing your knowledge."
In 2011, the province said the aim of changes to the Fire Protection and Prevention Act was to recognize the "unique physical and hazardous work firefighters do to keep communities safe." However, a press release noted that the average retirement age for firefighters in the province is 57 and most municipalities already included a mandatory retirement age for firefighters in their collective agreements.
Whether it should apply to chiefs, who rarely, if ever, engage in front line duties, appears to be a debatable point.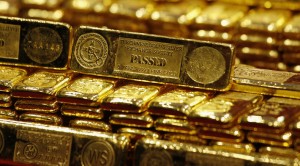 Almost a year ago, for example, the Town of Arnprior hired a new fire chief, a former captain in Ottawa, who is 60 years old.
Arnprior chief administrative officer Michael Wildman said Chief Jeff Crawford's experience was exactly what was needed by the town's fire department, which has three full-time members overseeing dedicated volunteers.
At 60, Crawford had nearly 50 years of combined experience as a professional firefighter in Ottawa and as a volunteer in Kemptville. He was the standout choice to a panel including three retired fire chiefs, Wildman said.
"We knew we needed someone with a lot of experience," Wildman said. "We wanted to make some changes, we were in the process of developing some new policies and approaches and we thought his experience was really well suited for where we wanted to go.
"I don't even think we even discussed his age," Wildman said. "He was exactly what we were looking for."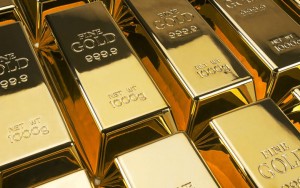 In Ottawa, Chief Gerry Pingitore retired at age 60 last month but his position wasn't affected by mandatory retirement provisions because the chief is not regularly assigned to front line firefighting duties, deputy city solicitor David White said.
Ottawa does apply provincial mandatory retirement requirements but they come into play only if that's a regular part of a firefighter's duties, White said. And firefighters can't be forced to retire if they can "be accommodated without undue hardship" considering factors including cost and health and safety requirements.