With Harvey Weinstein's eventual indictment supposedly coming any day now (of course, both the NYPD and LAPD have been hinting that indictments are imminent for months), the disgraced Hollywood megaproducer's estranged wife, Georgina Chapman, has come forward to do an interview with Vogue – her first since the scandal broke nearly eight months ago.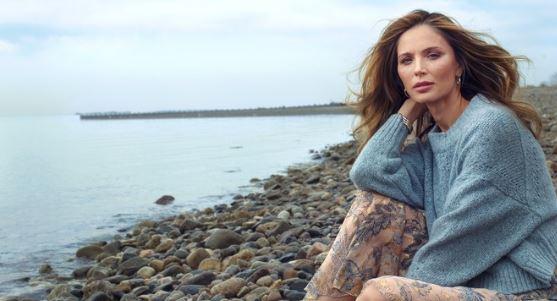 During her wide-ranging interview, she recounts the initial shock of learning of her husband's misdeeds (she claims she had no inkling of his predatory behavior) – how she lost 10 pounds in five days, and fled the US with her children.
When the one-two punch of all of the allegations against Weinstein landed in early October—first the New York Times investigation, followed by the much more damning piece in The New Yorker a few days later—Chapman was in a kind of stupor. "I lost ten pounds in five days. I couldn't keep food down." I ask her how long it took for her to absorb the information. "About two days," she says. "My head was spinning. And it was difficult because the first article was about a time long before I'd ever met him, so there was a minute where I couldn't make an informed decision. And then the stories expanded and I realized that this wasn't an isolated incident. And I knew that I needed to step away and take the kids out of here."

She fled to Los Angeles with the children, while her partner, Craig, did her best to steady the ship. "Our friendship always comes first, so foremost, I was worried for Georgina," Craig says. "Secondly, we have so many talented, loyal people who work for us, some who've been here for twelve, thirteen years, so my concern was to get to the office and get the collections out, so that people could be paid and pay their rents."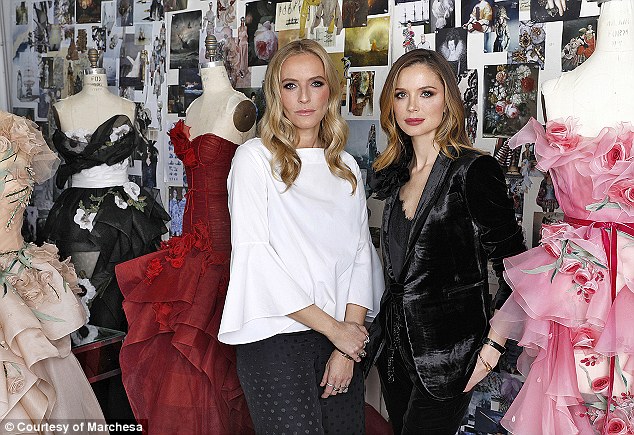 The article also addresses accusations of complicity leveled at Chapman, who is widely suspected of being aware of her partner's predations.
Because of the scale of Weinstein's abuse and manipulations—and the lengths he allegedly went to to cover them up—there is a widely held assumption of complicity on Chapman's part. "She must have known" is what so many people say at dinner parties. "The thing that pains me," says her friend the model and singer Karen Elson, "is that when anyone finds out that I know George, that's the first thing they say. Like she is somehow responsible for his hideous behavior. When I say, 'Well, actually she didn't know,' it becomes this other judgment: 'How could she not have known?' Or: 'Well, that's on her if she didn't.' It's so complicated."

It's complicated, but it is also the oldest story in the book. Even Chapman points out that – putting aside the enormity of her situation – women are betrayed by their husbands every day because they turn out to be not the men their wives thought they were. "I don't want to be viewed as a victim," she says, "because I don't think I am. I am a woman in a shit situation, but it's not unique."
Before Weinstein's fall, Chapman says she believed their marriage to be a happy one. She said being married to Weinstein gave her confidence, and that he often aided her in her career.
Chapman first met Weinstein socially, at a party, and they began dating on and off. "I was living in England, and I had just come out of a relationship, so it was very slow." Was it a good marriage? "That's what makes this so incredibly painful: I had what I thought was a very happy marriage. I loved my life." Asked if she was ever suspicious about his behavior, she says, "Absolutely not. Never." For one thing, he traveled constantly. "And I've never been one of those people who obsesses about where someone is."

It's very difficult now for people to imagine that there was ever anything good about Harvey Weinstein. But the fact remains that before all of the horrifying revelations, most people thought Weinstein could be an asshole and a bully, but they didn't think he was a monster. There is always that beauty-and-the-beast mystery: What does she see in him? When I ask Chapman what the initial attraction was, she says, "Well, he's a wonderful father to my kids. But initially? He's charismatic. He's an incredibly bright, very learned man. And very charitable. He paid for a friend of mine's mother, who had breast cancer, to go to a top doctor. He was amazing like that. He is amazing like that. That is the tough part of this . . . this black-and-white thing . . . life isn't like that." When I tell her that a friend of the couple's told me that Weinstein gave Chapman confidence, she says, "Yes. Absolutely. He was a wonderful partner to me. He was a friend and a confidant and a supporter. Yes, he's a big personality. . . . And . . . but . . . I don't know. I wish I had the answers. But I don't."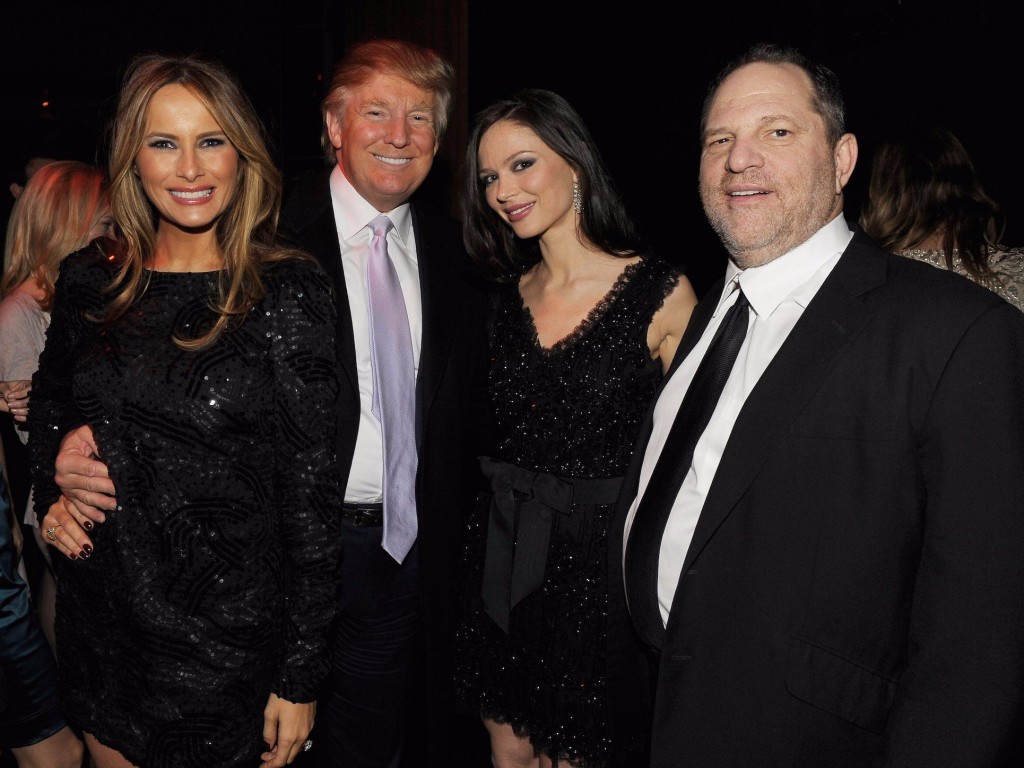 Interestingly, Chapman recalls how she got to know Huma Abedin – of all people – during the summer of 2017, just months before the Weinstein story broke.
Abedin, who also spoke with Vogue for the story, described Chapman as "stunning" and "funny".
Last summer Chapman got to know , a few months before the news of the allegations about Weinstein broke, during play dates between their sons. Now they are supertight. "We just . . . bonded," Abedin says and lets out a dark laugh. "In allll kinds of ways. This particular club, ironically, it's not such a small one: women who have had to endure it in such a public way, women like Georgina and me. People don't feel sorry for us; you don't get that empathy. People think you're beautiful, you're thin, you're rich, you're photographed on the red carpet, and you get stuck in this category. There's so much more depth beyond all that with Georgina."

Over the summer, Abedin came to see that depth. "You look at her from the outside, if you don't know her, and you think, She's perfect," says Abedin. "She could be a model for the clothes she designs. But when you go to the house, she opens the door without any makeup on, and she's stunning, and she's funny and goofy with her children—who are clearly the most important people in her life. She's at the stove making chicken fingers and French fries, and she's one of the realest people I know. There's nothing entitled about her. You believe she is someone who works really hard at being a good and present mom, and doing her job really well."
After selling the family homes in Connecticut, the Hamptons and the West Village, Chapman is in the process of moving to a farm in Upstate New York with her children, whom she says respond well to animals.
On the day I visited her office, I noticed that Chapman kept checking her phone, like she was waiting for news. Turns out, she was: She had put a bid on a house in upstate New York—a farm—and was hoping to find out if the bid was accepted. "Fingers crossed," she said. With the sale of all the family homes—in the Hamptons, Connecticut, and the West Village—Chapman is trying to get herself and the children situated. "As soon as this happened, I had this crazy vision: I know what I need to do. I need to move to a farm upstate. My daughter loves riding; my son responds to animals. I need to build a farm."
Because of the divorce and the fact that they have two children together, Chapman is one of the few people who's known to be in regular contact with Weinstein, who has been hiding out in Arizona since he unwittingly became the face of the #MeToo movement.
Asked about his state of mind, Chapman deflected the question. "Clearly when I was married to him I didn't know anything about his state of mind, so I'm probably not the best person to ask."