A pair of high-flying British twins are at risk of spending three years in a Dubai prison after allegedly assaulting a policewoman while drunk and "cursing" at Arab women.
Alena and Sasha Parker, 37, both lawyers, have been charged after being arrested for "roguish behavior" while on a night out, the Dubai Misdemeanours Court heard on Monday.
It was claimed police found the identical twin sisters – who frequently post about their glamorous lifestyle in Dubai on social media – drunk in the Al Barsha district. "A police patrol dispatched to the location found the two intoxicated British [legal] advocates were behaving outrageously," police records claim.
Read more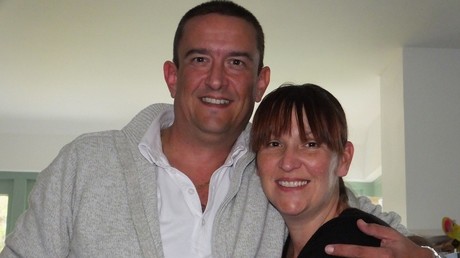 '
Records go on to describe how Alena had injured her hand and was being treated by paramedics in an ambulance while her sister stood outside "shouting."
But when the two sisters – who both work for the
he called for another female officer to keep an eye on them while he fetched some handcuffs.
The second officer said they then "Surprisingly attacked me, and I don't know why. They assaulted me and pushed me down on the floor… I fell down and injured my head and elbow. While they were being taken for an alcohol test, they cursed me and cursed Arab women. One of them also scratched my hand with her nails.
The sisters pleaded not guilty to charges of "insulting, resisting arrest by and physically assaulting a policewoman" at the hearing before judge Urfan Omar.
READ MORE: 'Systematically murdered': Cancer-stricken Brit detained in Dubai describes 'barbaric' treatment
The sisters are among many Britons who have been detained in the conservative Arab country for contravening its strict laws. Most recently, a mother has said she fears she will never see her son again after he was jailed for 37 years in Dubai. Jonathan Nash is being detained over a series of bounced checks he issued on behalf of a company as guarantee of future payment for its clients and supplier.
If you like this story, share it with a friend!