I don't come from a sales background, but I have enormous respect for salespeople. After all, it's the sales team that helps keep the lights on at any company. You may have an extraordinary product and brilliant, dedicated employees. But if you can't convince people to actually hand over money for your widget, you may not be in business for long.
Yet, Sales sometimes doesn't get the spotlight it deserves, particularly in my industry. Mention "tech jobs" and thoughts typically turn to developers — the programmers and engineers who translate great ideas into working technology and keep the tools we all use humming along. But the reality is that it's impossible to scale and sustain most software platforms today without a highly capable, highly trained sales team. Indeed, at many of the most successful cloud software companies, the sales squads are just as big as the technical teams.
I'll repeat this for clarity: The current innovation boom hasn't just created outsized demand for IT pros, it's created an equivalent demand for salespeople.
The sales talent shortage in Canada
For Canadian-based companies like my own, this translates into tremendous challenges and tremendous potential. For all of the strengths that Canada's burgeoning tech scene has — from great universities to growing investment and thriving regional hubs — senior sales talent is not one of them. According to a 2016 survey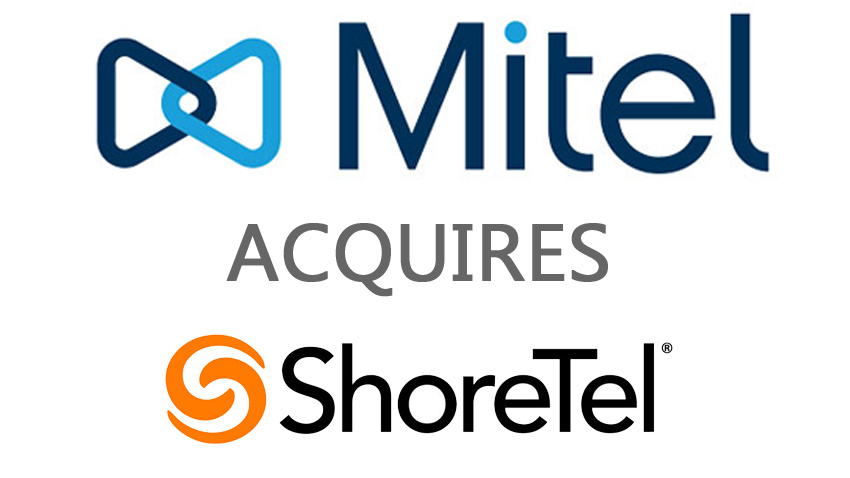 by Wilfrid Laurier University's Lazaridis Institute, 7 out of ten high-growth tech companies here struggle to obtain executive-level sales and marketing talent. A 2018 Randstad report shows that sales rep is the second most in-demand job in Canada, with extreme demand for B2B reps.To me, this is a classic bad news/good news situation. The bad news is that there's a huge, unfilled demand for sales talent among Canadian tech companies — a critical factor limiting growth. But that's also the good news. These are high-potential, well-paying jobs in a sector that's only poised to expand, and you don't need an engineering degree to apply. It's no exaggeration to say that for a generation of ambitious Canadians, these could represent some of the jobs of the future.
But first, we need to find a way to connect the right candidates with the right roles.
Tech sales is a true vocation, requiring the tech savvy to understand products inside out, the business sense to network with corporate leaders and the people skills to make it all seem effortless
Building a salesforce in our backyard
This starts with education and awareness. In one respect, it's necessary to rewrite the popular perception of "sales" — which can conjure images of door-to-door salesmen or vacation timeshares pitched over the phone. Technology sales is a true vocation, requiring the tech savvy to understand products inside and out, the business sense to network with leaders inside large companies and the people skills to make this all seem effortless. Doing the job well requires training and continuous learning. In this respect, it's encouraging to see Canadian universities begin to offer accredited sales programs, focusing on the science and craft behind modern selling. Meanwhile, The Great Canadian Sales Competition has introduced more than 7,000 post-secondary students to sales as a career path.
At the same time, it's incumbent on Canada's tech companies to get the right people in the door and keep them there, creating a pipeline of talent in our own backyard. Sales people are compensation-driven, so offering competitive packages is a critical first step — something we learned early on. But equally important is properly framing the mission behind your company. No one wants to spend their life peddling anonymous apps or ephemeral digital tools. Find the larger, noble purpose behind your company — how you're changing the world or, at least, one small part of it — and you'll find the right candidates.
Then, it's a matter of showing them a way forward. We've found that junior employees need to have clear career paths available and see real potential for advancement — whether that's assuming management roles or being groomed for high-level field sales teams. At the same time, the classic sink-or-swim approach — treating entry-level sales staff as dispensable — is a recipe for failure. To this end, sales professionals need real mentors: people who speak from a place of experience and, just as importantly, are willing to give back.
Because Canada's tech scene is still young, many of these mentors and senior leaders will initially come from abroad, as was the case for Hootsuite. But we used this outside expertise to cultivate the next generation of homegrown tech sales pros. Our hires from those early days are now managing teams of their own and sealing multimillion-dollar contracts. Some have gone on to work for other Canadian startups or start their own companies.
And this is the real endgame. The only way to fill the sales talent gap in Canadian tech is to build an ecosystem here at home. Hiring from abroad is a Band-Aid. Selling out or moving south is self-defeating. Right now, my own company is filling sales roles across our Canadian offices — and we're hardly unique among startups here. Ultimately, the best way — truly, the only way — to move forward is to do so together: developing the capability in our own backyard, creating good jobs at home and growing a talent pool for the Canadian tech community at large.
• Ryan Holmes, CEO of HootSuite, is an angel investor and advisor, and mentors startups and entrepreneurs.
Twitter.com/invoker; linkedin.com/influencer/2967511-Ryan-Holmes