The Progressive Conservatives would cut public health care in Ontario in favour of a two-tier system that would give better care to people who could pay for it themselves, the provincial Liberals charged Wednesday, citing extensive tweets from the Tory candidate in Kanata-Carleton.
"Protecting our publicly funded health care system is about protecting the people it serves and the idea that underpins it," Ottawa South Liberal incumbent John Fraser said, in a news conference on a pathway outside the Children's Hospital of Eastern Ontario. "That no matter who you are or what your situation is, if you are sick, you will get the care that you need."
That Tory candidate, Merrilee Fullerton, is a former family doctor and member of Ottawa's board of health, and a vocal health-policy activist.
Since seeking elected office, she's focused mostly on the shortcomings of the Ontario health system under the Liberals — wait times for surgery, overwhelmed emergency rooms, would-be resident doctors who can't find training placements. But for years, she's advocated for "hybrid health care," a combination of treatment covered by insurance or personal funds for some people, with a public system as a backstop.
It's illegal for doctors who work in the public system, which is virtually all of them, to see other patients for "medically necessary" care who pay privately, which Fullerton has decried.
This is a live topic in health policy and especially among physicians. The arguments in favour include that it's inherently unjust to tell people they can't spend their own money on their own health and that if richer people moved off waiting lists it would mean quicker care for poorer people, too. Doctors could also make more money.
The arguments against are that doctors would have every incentive to provide as little public health care as they could when they could spend their time caring for people who pay more, and that it's inherently unjust for poorer people to get worse health care than richer ones.
That's the case the Liberals eagerly made, standing on a pathway at Ottawa's Smyth Road hospital campus.
"There are those that are seeking public office that would dismantle our public health-care system," Fraser charged, with fellow candidates Bob Chiarelli, Marie-France Lalonde and Stephanie Maghnam alongside him. "Merrilee Fullerton has posted more than 295 tweets supporting the need for private health care in Ontario. She believes that our publicly funded health care system should be dismantled in favour of a U.S.-style system of private care."
The Liberals played a recording of an interview Fullerton had in 2013 with an American talk-radio program hosted by Craig Wax, an osteopath, advocate against both government and insurance-company dictates in the U.S. health industry, and critic of the American Affordable Care Act that instituted "Obamacare" there.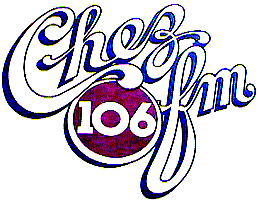 "I would caution anyone in the U.S. not to adopt the system we have here," Fullerton told Wax. "We're trying to change the system we have here."
And, later: "It's almost at a point now where people are being given the idea that people have a duty to die for the system."
Wax is appalled. "Wow," he says more than once.
In the full interview, Fullerton says the health system is buckling under growing demand for more expensive care as the population ages and needs structural changes.
That's code for tearing the existing system down, Fraser said. Particularly since the Progressive Conservatives haven't shared a coherent plan for the health system, but have promised to cut from the provincial budget.
"There's no plan. There's no clear plan, I think it's evident," Fraser said of the Tories. "In the business of government, you need a plan."
Last time they were in power, the Tories consolidated and closed hospitals, Fraser said, and there's no way to achieve the savings Ford has promised without doing it again.
"I am 100-per-cent committed to Ontario's public health care system," Fullerton said by email, responding to the Liberals' criticisms. "Under Kathleen Wynne and the Liberals, wait times have gotten longer and hallway health-care has continued to grow. I will work with our front line doctors and nurses, toward better care for the people."
She didn't repudiate her advocacy for hybrid health care, but pointed to a blog post from March in which she elaborated on the issue.
"As a health advocate I have had the opportunity to review and discuss with experts the elements of better performing universal health care systems in Europe and elsewhere," she wrote, without giving specifics. "There are lessons to be learned from other jurisdictions including from other Canadian provinces."