Kanata-based Mitel will be taking its business private as it prepares for decisions that are sure to cause short-term pain, but should, ultimately, lead to long-term gains, according to the firm's chief executive officer.
Richard McBee, who has been chief executive at Mitel since 2011, said Tuesday that with customers moving away from large purchases of telephone equipment, the time is ripe for the company to pursue new business opportunities. Mitel makes telephone and communications systems for small and medium-sized businesses.
Today's customers want subscription-based services they can pay for monthly. That allows businesses to avoid allocating a large amount of cash toward the purchase of a phone system that will quickly become obsolete and need costly maintenance or upgrades.
"Our on-site business generates a lot of cash; it's a main source of profitability for us, but it is a declining business," said McBee. "With our cloud business, it's a great business. It's a recurring revenue business."
As a result of its desire to reposition the company quickly, Mitel has agreed to be acquired by an American investment firm in a $2-billion cash deal designed to take the company private. The deal, announced early Tuesday, will see Mitel shareholders receive $11.15 per share, which puts the firm's market capitalization at $1.35 billion. The American investor, Searchlight Capital Partners, L.P., will also assume all of Mitel's corporate debt.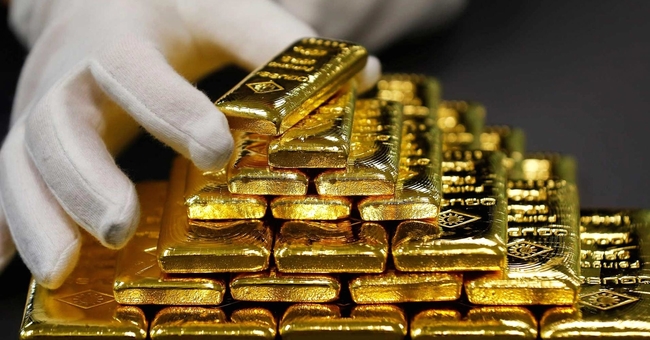 Subscription-based services allow a business to have the phone systems they need by connecting to them through the internet. Mitel phone systems provide whatever the subscriber needs from a centralized location. Subscribers pay a monthly fee, typically a fraction of what a permanent on-site installed system would cost to Mitel.
It's a business model that is affecting change in numerous sectors, most notably for Internet based websites and stores. Amazon Web Services has become a giant in the provision of centralized web hosting technology that powers millions of sites including those of banks, stores and sports teams. Similarly, Ottawa's Shopify provides online retail systems, including payment processing, accounting and shipping services, provided a customers pays their monthly subscription fee.
McBee said that with a publicly traded company he has a fiduciary duty to his shareholders to prioritize profits at the firm even as a groundswell of change engulfs the telecommunications industry. He said the shift to subscription-based revenues is a positive one that the company is convinced will help it to better position itself for new business in the near future. However, the decision is a tough vision to sell to investors.
"A public market is highly focused on quarter-by-quarter (results). The reality is, as the CEO, I have decisions I have to make every quarter about whether I invest in 'a' or 'b" he said. "We're taking the company private so we can execute our long-term strategy faster."
Since he joined Mitel as CEO in 2011, McBee has acquired a string of telecommunications firms with the goal of creating an industry powerhouse. Not all the deals have been successful, but the purchase of ShoreTel, a California-based rival that Mitel acquired last September for $430 million, and Aastra Technologies of Toronto in 2013 gave McBee a sizeable operation with which to work.
In February, Mitel reported fourth-quarter revenues of $356 million, up 37 per cent year-over-year, thanks to the addition of ShoreTel's results effective Sept. 25. Excluding ShoreTel from the equation, Mitel's revenues in the quarter were up a modest four per cent compared to the same period a year earlier. These results understate the performance of Mitel as it migrates to smaller, but more steady, subscription-based sales. Instead of paying for hardware upfront, many clients are instead paying a bit at a time. This has the effect of depressing Mitel's revenues in the short term though over time the company's financial picture should improve.
During this transition, McBee has been trying to squeeze as much cash as possible from operations — mainly by eliminating overlapping jobs following each of the acquisitions. For instance, Mitel employed 4,136 at year-end 2017 (including 550 or so at the Kanata headquarters) and this has already declined to 3,820 as the company combs through ShoreTel's operations.
Mitel reported adjusted net income of $33.1 million (27 cents per share) in the fourth quarter compared to $27.3 million (22 cents per share) in the fourth quarter of 2016.
For the full fiscal year, Mitel's revenues reached $1.06 billion compared to $987.6 million in 2016 while adjusted earnings were $81.1 million (65 cents per share), an improvement over adjusted earnings in 2016 of $74.9 million (60 cents per share).
Debt of $612 million at year end remains relatively high.
Mitel forecast revenues for the current quarter in the range of $300 million to $320 million, compared to analysts' previous consensus projection of $314 million. McBee also predicts his firm's adjusted earnings will be somewhere between seven and 13 cents per share, slightly below analysts' forecasts.
As part of the acquisition agreement with Searchlight, Mitel confirmed it will be releasing a set of financial statements detailing its performance during the first four months of 2018 on May 3. The company will also open a 45-day window, in which it will allow competing bids to be submitted. Mitel will weigh any bids against the one submitted by Searchlight before closing the acquisition.
At $11.15, the acquisition price per share for Mitel's outstanding stock marks a valuation that the company hasn't seen since 2014.
This won't be the first time Mitel has been taken private. The original Mitel was co-founded in Ottawa by Terry Matthews and Michael Cowpland in 1973 and was publicly traded on the Toronto exchange before being taken private. Matthews left the firm in the mid-1980s to launch Newbridge Networks. After selling Newbridge in 2000, Matthews re-acquired control of Mitel. The company re-listed as a publicly traded firm on the TSX in 2012.
McBee said the deal with Searchlight will see him stay on as the company's chief executive officer. He also said the company isn't planning any changes to its workforce.
"Mitel has succeeded for 45 years because of persistent innovation and relentless focus on delivering shareholder value. Our board determined that this transaction, upon closing, will deliver immediate, significant and certain cash value to our shareholders," said Matthews.
"It also affirms the tremendous value and market leadership of Mitel. We believe this transaction will provide Mitel with additional flexibility as a private company to pursue the company's move-to-the-cloud strategy."
Mitel has a total of 121.1 million shares outstanding. Those shares are held by a number of different investors. Wesley Clover Corp., an investment firm created by Matthews in 1972, has 6.73 million shares or 5.6 per cent of all outstanding shares in the firm. McBee owns 2.3 million shares in Mitel, or 1.92 per cent of the outstanding shares in the company.
With files from James Bagnall