Emily Steel has been described as the kind of reporter many might underestimate. Former Fox News host Bill O'Reilly may have done so at his peril.
Steel and several colleagues at the New York Times investigated sexual harassment allegations against O'Reilly, and their reporting earned the paper a Pulitzer prize. They won in the coveted Public Service category for their relentless pursuit of stories that helped fuel what's become the #MeToo movement.
The New York Times reporter was in Canada recently for a series of talks billed as Reportage as A Superpower. Steel sat down with The National's Rosemary Barton to talk about her work uncovering the sexual harassment scandal at Fox News for the New York Times.
"Emily Steel is the most unpredictable kind of reporter," Barton says.
"She is petite and classically dressed. She has a soft voice. What you would never know to look at her, or speak with her briefly, is that she is dogged. She likes facts. She is relentless."
Journalist Emily Steel is relentless in her pursuit of facts, but 'also has a kindness and a gentleness that allowed women to reveal embarrassing truths to her,' says The National's Rosemary Barton. (Randy Potash/CBC)
Those qualities helped Steel, along with fellow Times Reporter Michael Schmidt, dig into long-dormant sexual harassment accusations against O'Reilly.
Their reporting brought down Fox's most iconic star, who was fired after the reports were published. (O'Reilly maintains his innocence, telling NBC's Today show that he was the victim of a "political and financial hit job.")
It also helped change the social narrative, giving many who'd previously stayed quiet the confidence to step forward and talk about the sexual misconduct of powerful men.
'I'm coming after you…'
Steel's passion for journalism began at the age of 10, when her mother took her to a local TV station for a Take Your Daughters To Work Day.
"I saw the reporters … it was just so fascinating and so interesting, because you ask questions about people — and then you have this superpower, and you tell the world about what happened and what's going on," Steel says.
The Salt Lake City-born journalist went on to work as a business reporter at the Financial Times and the Wall Street Journal, where she was a Pulitzer Prize finalist, before making the leap to the New York Times in 2014 as a media reporter.
And it was in this job that Steel first encountered O'Reilly, who threatened her in a phone callwhen she reported on his exaggerated claims about covering the Falklands War.
"I'm coming after you with everything I've got," O'Reilly said in the on-the-record call. "You can take it as a threat."
Bill O'Reilly, seen here in 2015, was fired from his job as a top Fox television host after Steel's reporting into sexual harassment allegations was published. (Brendan McDermid/Reuters)Steel was undeterred, and when it came to reporting on O'Reilly again she knew who she was up against.
However, gathering evidence of the sexual harassment claims against the Fox News host was a long time in the making.
Steel and Schmidt had to navigate several huge obstacles, including trying to talk to women who had been silenced by confidentiality agreements they signed with O'Reilly. The six women that Steel and Schmidt reported on had been paid a total of $45 million US to stay silent about their claims against the Fox host.
"This went on for months and months," Steel says. "We started the reporting in August of 2016 and didn't publish until April 1st of 2017.
"And it was a really intense and grueling process. We interviewed more than 60 sources. We sought documents … we kind of sifted through court papers. We knocked on doors, we wrote handwritten cards."
Following a blueprint
Steel says at one point she and Schmidt began to feel lost in their reporting, with sources reluctant to go on the record, and the progress of their investigation stalled.
That changed once they drew inspiration from reviewing the Boston Globe's coverage of the sex abuse scandal in the Catholic church that was published back in 2002.
"We pulled up all of those stories and we actually watched that movie Spotlight," she says.
The cast of the film Spotlight, which tells the true story of the Pulitzer Prize-winning Boston Globe investigation into allegations of abuse in the Catholic Church. Steel and her team watched Spotlight for ideas that helped their own investigative work. (TIFF)"I (wanted) to see how you do this kind of reporting. What was the strategy behind that reporting? What sort of lines did they use to try to get people to talk to them?"
What she learned was that the predatory behaviour O'Reilly was being accused of tended to form a pattern. When allegations of sexual impropriety are made against a powerful person, there are often other people involved, Steel says.
"Typically, it's a culture or a system that perpetuates that and allows that to continue. And [this type of behaviour] is also not something that somebody usually starts once they're in their 60s — it's a pattern that's kind of been developing during their whole career."
In the wake of her team's reporting, Steel says, 'women have really found their voices and they've found the courage to speak out about issues, and the world really started to take that seriously.' (Randy Potash/CBC)Once Steel and Schmidt found a behavioural blueprint to work from, their efforts led them to a woman named Wendy Walsh. She is one of the few women with accusations against O'Reilly who had not signed a confidentiality agreement.
Steel even flew out to Los Angeles and took a pilates class Walsh was teaching to earn her confidence.
"She was so brave," Steel says.
"When our story ultimately published in April, she was the only woman who was on the record with her story. And in this past year it has been amazing to see that she was named one of Time magazine's silence-breakers."
Steel says she's deeply proud of the way her reporting and that of her colleagues at the New York Times has changed the conversation around sexual harassment in the workplace.
Emily Steel talks Bill O'Reilly and #MeToo
New York Times journalist Emily Steel describes how she and colleague Michael Schmidt got former Fox News guest Wendy Walsh to go on the record about host Bill O'Reilly. The story was a major milestone in the #MeToo movement and one that would win Steel and her team a Pulitzer Prize. 1:27
"I think one of the biggest things that has happened is women have really found their voices and they've found the courage to speak out about issues, and the world really started to take that seriously … I think that's incredible."
And CBC's Barton points out that it took a special skill to draw out this monumental story and put it in the public spotlight.
"The striking part about this 34-year-old Pulitzer Prize winner is that for all the toughness she had to have to take down Bill O'Reilly, she also has a kindness and a gentleness that allowed women to reveal embarrassing truths to her."
---
More from CBC:
Watch Rosemary Barton's interview with Emily Steel on the April 29 edition of The National: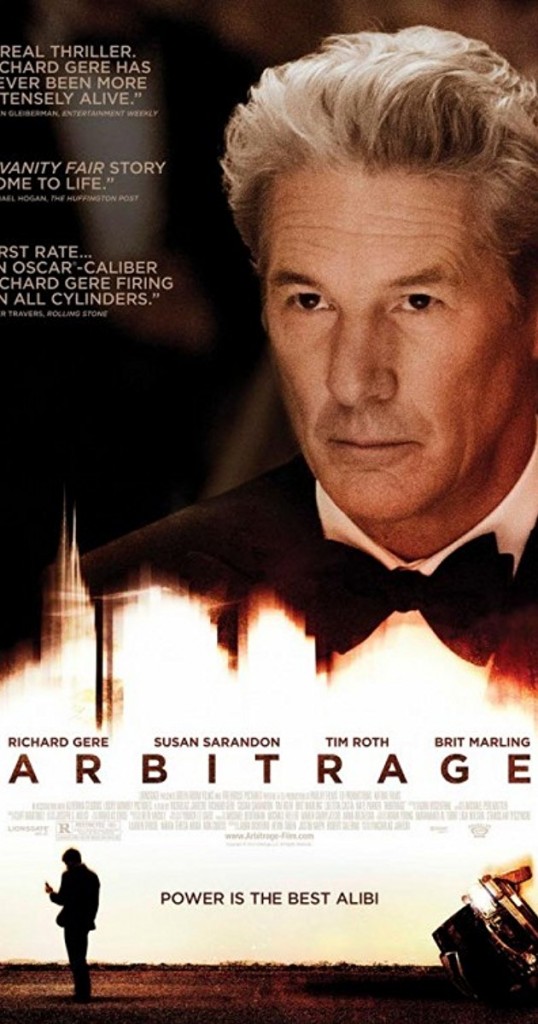 ---