Romond Deloatch lifts the sleeve of his Ottawa Redblacks practice jersey and points to a tattoo just below his shoulder. It's the face of his mother, Wanda, with the words "Always With Me."
Wanda Deloatch died of cancer early in 2013. She was 46. It was devastating for Romond, who was then 19. A hair stylist, Wanda was one of those people everyone liked.
"When she passed away, there were so many people there (at the funeral) — maybe 250 or 300," said Deloatch. "It was like Michael Jackson had passed away, almost like a party. My mom had said she didn't want anybody to be sad. She wanted us to play her favourite music so that's what we did — R. Kelly, Jagged Edge, Mary J. Blige, Ja Rule. It was a celebration of her life. I didn't realize how many people she had touched."
Life went on, it had to. Before she died, Wanda talked to then-Temple football coach Matt Rhule and asked that he make sure her son graduated. Romond did, with a degree in criminology.
"I was a Momma's Boy," said Deloatch on Tuesday during Day 2 of the Redblacks mini-camp. "I'm following in her footsteps so much. I'm down to earth, I can gravitate to any crowd. That's what she was pretty good at, keeping a smile on her face. I think I got that from her. She'd been sick for like two years. We didn't know that. She was walking around with cancer. She helped me pass my SATs, she'd help me study. If she'd died the year before, I probably wouldn't be here right now, I wouldn't have been able to accomplish what I did.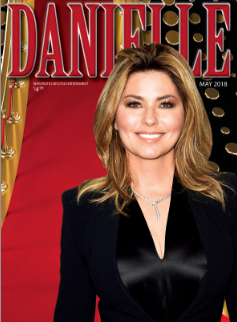 "I always think about her. Before games, before practices, I say prayers for her. (When she died) I allowed it to bring me down. But she didn't want me to be like that. She told me not to worry about her. I'm good on my feet now, I'm happy."
A tight end at Temple, Deloatch bulked up to 250 pounds and became a hybrid, also playing defensive end in third-down situations. He got looks from the National Football League's Philadelphia Eagles and Kansas City Chiefs last year. It didn't work out. He got a call from the Redblacks, telling him they wanted him as a receiver. There was a condition, though.
"They told me they liked me as a receiver, but I had to lose weight, be faster and have more energy," said Deloatch. "I'm down to 229 pounds, from October to now. No salt, no sugar in my diet, I had my girlfriend — she's a trainer — help me out with that. It was definitely hard, but my job was on the line."
The Redblacks like him — if it works out and he makes it through mini-camp, then training camp next month, he gives them a big body (he's 6-foot-4) with pass-catching ability. A high school math teacher (Grade 9) back in Virginia, Deloatch got the go-ahead to give professional football a try.
"I'm not a blazing fast receiver, but I have decent speed and a big body so I can use the waggle to my advantage," he said. "(The CFL), it's definitely a bit different — the field is a bit wider and a little deeper — but it's still football, you still have to catch the football. I feel like it's an advantage for the offence, so I like it a lot.
"I just want to play football. People might think I'm lying, but, honest to God, this city's already grown on me. A lot of people dream about the NFL. I would love to play in the NFL, but when I got off the plane, when I got to Ottawa, I felt like I was home. I love Ottawa, I love the Redblacks."
WEATHER OR NOT: Coach Rick Campbell certainly doesn't hear many complaints about the weather from the players, but after two beautiful sunny days, Wednesday's forecast for the third and final day of mini camp (9:30-11 a.m.), isn't so nice — it's supposed to rain through the day into Thursday afternoon. Said Campbell: "I actually wouldn't mind a little rain (Wednesday) and see how guys handle the wet," said Campbell. "I officially put my snow shovel away so I'd better be right about that one."
VETERAN PRESENCE: While mini-camp is mainly to integrate rookies and newcomers to the team's system, the Redblacks have plenty of experienced guys on defence in attendance. "It's a new defence, so as many opportunities as even the experienced players can get in terms of reps, it's going to benefit everybody," said Desjardins.
THE END AROUND: Desjardins said the plan right now is to start two Canadian receivers. One of them will be Brad Sinopoli. Free-agent signing Julian Feoli-Gudino might have the inside on the other job, but there will be a strong push from others like Austen Hartley and Austin Reuland. Expect the Redblacks to also select a receiver high in next month's CFL Draft …  Defensive back Andrew Lue (Queen's) is listed as a defensive lineman on the team's website roster. He'd better bulk up, he's also listed at 210 pounds … Trevor Harris is the elder in the quarterback group. "It's crazy to think about," he said. "I've always been the young guy. Now, everybody's like, 'Man, you're 31?' I'm like, 'Yeah … I'm not that old.' It's fun to learn from Ricky Ray, Mitchell Gale, Zach Collaros, guys I've played with — it's been a blast. You get to use that knowledge and pass on things and shorten the learning curve." … Reacting to a question about linebacker coach Mark Nelson's longer hair (he says he's growing it until the end of the season), Campbell said: "We could make the whole coaching staff do it, that'd be an interesting look. We'll see how Mark looks come November, it could be interesting."
KEITH SANSCARTIER: FROM THE ARMY TO FOOTBALL FIELD WITH THE REDBLACKS
While he was 17, Keith Sanscartier charted a course for himself that didn't involve football.
He joined the army, spending five years as a member of the 12th Canadian Armored Regiment in Trois-Rivieres. He became a corporal.
"I was young and didn't know what to do. I had some friends go into the army and they suggested I go with them," said Sanscartier, a defensive back, on Tuesday at Ottawa Redblacks mini-camp. "I decided to make a comeback to football." 
He picked the University of Sherbrooke, where he played two seasons.
"The Redblacks contacted me, I did a tryout here last year," said Sanscartier. "I've got good speed. I think I could help on special teams. It's a dream for me to be here. I want to help, I want to play on this team."
It's not hard to pick Sanscartier out in a crowd of players when he's got his helmet off — he's got a Tom Selleck-like moustache. 
"I started growing this when I started playing football in university," he said. "After my last year, I was supposed to cut it, but the Redblacks called me so I'm going to keep it." 
SERGIO CASTILLO BEATS KNEE-INJURY TIMELINE
When Sergio Castillo tore the ACL in his right knee last October while kicking for the Hamilton Tiger-Cats, it looked like not only would he lose the remainder of the 2017 season, but a good chunk of 2018 might also be gone.
But six months after surgery, way ahead of schedule, Castillo, 27, is one of three kickers at the Ottawa Redblacks mini-camp — battling for a job with former B.C. Lion Richie Leone and Canadian Lewis Ward. 
"I'm 100 per cent, I'm as good as I can be," said Castillo. "I feel like I'm cheating, I feel stronger.  I'm way ahead of schedule. I was being told I'd be out eight or nine months. But I talked to my doctor, he said, 'Serge, I've done hundreds of surgeries, you'll be back in six months.' "
Castillo started kicking in late February — about 4 1/2 months into his recovery process. But convincing his leg to swing back and boot a football wasn't easy.
"They had given me the go ahead, but I had delayed it a week," said Castillo. "It took me a week to overcome it mentally."
Castillo played two games with the Redblacks in 2016. In Hamilton, he was good on 29-of-34 field goals and averaged 45.1 yards per punt before getting injured.
With the departure of Brett Maher to the National Football League's Dallas Cowboys earlier this month, the Redblacks would like to find somebody who can handle all three kicking duties — field goals, kickoffs and punts. 
"I learned to roll with the punches, whether it's good for bad," said Castillo. "You decide if you want to take it the positive way or negative way. Six months since I had surgery, I'm in Ottawa. I'm so grateful to put on the cleats, to step on the field. It's not like I took it for granted, but I appreciate little things like being able to kick a ball and watch it go through the uprights — it's so beautiful."
Twitter: @TimCBaines