An odd thing happened on the way to church planting this morning, The Fellowship of Evangelical Baptist Churches of Canada, and its President Steve Jones, vehemently balked at the suggestion to plant a church, in the name of Jesus Christ, with the Baptist Church of Canada  (www.baptistes.org), on a group email sent on April 6th, 2018 including many Baptist churches in Ottawa, which left a divide exceptionally unexpected.  Refusing to congratulate BCC or  even donate $1.00.   Looks like The Fellowship of Evangelical Baptist Churches of Canada, feels threatened for their investment funds as they relinquish giving donations instead they prefer accepting funds to keep their salaries and ministries viable, which to my surprise, I did not know, one existed,  the FECB has for all its members across the country. Danielle magazine has sent questions to the president Mr. Steve Jones and all its affiliates in Canada. We are waiting for an answer. Since in one of the questions, we asked if they were a Christian brokerage firm. With SunLife Financial:
Our business
We are in the business of helping Canadians achieve lifetime financial security and live healthier lives. And as a leader in Group Benefits, Group Retirement Services and Individual Insurance and Wealth, we do so by offering a full range of trusted products and services that put our clients' needs first.
Working from our financial centres across the country, our advisors form the largest dedicated life, health and investment services network in Canada. We have nearly 4,000 advisors in more than 1,200 communities across the country. They are equipped with the latest industry data, knowledge and best practices to be able to provide Canadians with solutions to achieve lifetime financial security.
Sun Life is there to help individuals build savings and protect themselves and their families and live healthier lives.
We help small and large businesses and associations protect their employees through our benefit solutions  – including innovative wellness programs – and retirement options.
We help public and private sector companies strengthen their balance sheets with innovative financial solutions.
About 1,080,000 results (0.83 seconds)
 Search Results
I thought we men and women of God held our faith in God to provide, while apparently others believe the stock market is a better bet! However, if there are people who believe playing the stock market is lucrative, and then secure and safe, better then, a 3 month crash course would be, a first must! A listing on the Exchange with a Ticket symbol is no small endeavor. If one cannot even state what a CPC is,  better rethink stocks. With what has been happening the last 10 years as all Central Banks around the world have been expanding QE,  now they are openly admitting tapering, which means trouble straight ahead as we now see trade wars escalating and the China Petro Yuan on the open markets to compromise the world reserve currency status, the Fed has, along with ECB, Japan and co. This means war! BIS in Geneva is going up against the big boys. And Trump is honest about what he is doing. He may  not be telling everything because reporters are not being able to ask him. Yet, the voices speaking on the world stages are also clear about their intentions!
Of course The Fellowship of Evangelical Baptist Churches of Canada is a registered company under Industry Canada guidelines regarding non-profit organizations. Listed under the search listing online. https://www.ic.gc.ca/app/scr/cc/CorporationsCanada/fdrlCrpSrch.html?locale=en
Office Phone
519-821-4830
Fax
519-821-9829
E-Mail
info@fellowship.ca
Website
www.fellowship.ca
Social Media
Primary Contact
Denise Wicks, Reception / FAIR Administrative Assistant; Email: reception@fellowship.ca
Site Location
Guelph-North
Located In Community
Guelph
Address & Map
Intersection
Elizabeth St and Victoria Rd
Mailing Address
PO Box 457
Guelph, ON N1H 6K9
Physical Access
Partially Accessible ; Upper level is not accessible
Description (Agency)
National office of the Fellowship of Evangelical Baptist Churches in Canada.
Description (Service)
Voluntary association of Baptist churches * supports and connects local churches as they minister to their communities * administers a number of supporting ministries at the national level
Hours
According to Steve Jones, he has posted online his profile and resume.
"Steven Jones was born and raised in Montreal to Bill and Joan, two British immigrants, who raised their three boys in a loving home. Steve received some religious teaching from the local Anglican church which helped foster a childhood interest in spiritual things. After a family move from Montreal to Brampton, ON, two teenage friends had a significant impact on Steve's spiritual life. One of his friends, Bill is now a Fellowship pastor, while his other friend, Ian, pastors in South Carolina. On December 24, 1978 Steve surrendered his life to Christ while attending a Christmas Eve Church service. Three weeks later, he began attending Bramalea Baptist Church and their very active college and career ministry.  These early years were a time of significant spiritual growth. Steve had been attending "Ontario College of Art" and "Sheridan College's" Animation school with aspirations of becoming a film maker.  However, the Lord called him into the ministry within a couple years of his conversion to Christ.
Steven completed a B Th at Central Baptist Seminary and did further studies at Waterloo University.  During his Seminary years, he served as a chaplain under Rev. Phil Phillips at Toronto's Pearson Airport, completed pastoral internships at Bramalea Baptist, West Island Baptist (Dorval, QC), Parklawn Baptist (Etobicoke, ON), Forward Baptist (Toronto, ON) and helped in the formation of a church plant, Don West Baptist (Toronto, ON)."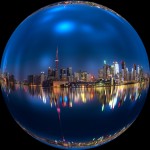 We looked up their offices but could only see a Google road view of a parking lot. However, we did find what it is FECB does without a church building or congregation . Under What We Do: The Fellowship is a voluntary association of churches. Membership in The Fellowship requires that each church be in agreement with The Fellowship's Statement of Faith. Other than this basic requirement, Fellowship churches enjoy a great measure of independence. Ties are formed through relationships, rather than lines of authority. Beyond the local church, ministry within The Fellowship happens at three levels:
Interestingly enough, I did go check the Fellowship Statement of faith on the company web site. There are over 14 sections as to what they believe in. Indeed may we all believe this to be true! However, not one mention , not one of what they do not believe in! Like usury, to just start the ball rolling.
But this is where it starts to get interesting because the more you start looking into the Fellowship of Evangelical Baptist Churches of Canada. The more you see it, as a neatly structured and professional "church organization"disguised as a Christian brokerage firm, under the non-profit guidelines with Industry Canada. Perhaps, even making profits when money comes in or when money leaves out as people redeem their coupons. Now, is it a Ponzi scheme? Well, that all depends on how one "defines" a Ponzi scheme to be. Essentially, if all investors were to take  their money and leave, would they have enough money to cover everyone?  If the redemptions are not covered, is what I would consider a perfect example of a Ponzi scheme. Although, legally speaking that may not be the test to be considered a Ponzi Scheme. Take for examples banks in Canada. If everyone was to take their money out of the banks, we know the banks do not have enough money to cover all their depositors, who by the way, are technically shareholders of the bank when then agree to lend their money to the bank, but would not fall under a Ponzi scheme because bankers own everything to begin with! Furthermore, in Canada, the Finance Minister is very aware that Canadians are extremely susceptible with bank deposits. Especially with money laundering; Canadian banks themselves are laundering money, as reported here at Danielle magazine.
In an article recently posted on Wolf Street,  "Great-West Life co, a Canadian financial services conglomerate which operates subsidiaries in Canada, the US, Europe, and Asia – including Putnam Investments in the US – and with over $1 trillion in consolidated assets under management, just crapped beautifully on its bondholders."
So what else is different this time around in this new normal? As Bloomberg continues. "Canadian investors never believed a Canadian bank or issuer would do that kind of thing in Canada, Marc Goldfried, CIO at Canoe Financial LP in Toronto which manages $3.5 billion, told Bloomberg."
Now if any investors out there is still thinking this party will keep on going after such QE programs which have brought asset prices skyrocketing, well then would we feel sorry for them?
So what did Great-West Life co do? Well according to Wolf Street it  "decided to become a trailblazer by not exercising this option on US$300 million in notes issued in 2006. Now the coupon converts to a floating rate based on the 3-month US-dollar Libor (currently 0.63%) plus 2.54 percentage points, so at the moment 3.17%. And investors have to wait another 30 frigging years before they get their money back! 40 years in total. And they believed they had a 10-year note! And had priced it like one!"
So the moral of the story is quite simple."It's a wake-up call," James Dutkiewicz told Bloomberg. As chief investment strategist at Sentry Investments in Toronto, he manages $18 billion and owns some of Great-West's US dollar notes. "Having a Canadian institution take advantage, on an economic basis, of a floating rate is the first."
Full article can be viewed here.
The Fellowship of Evangelical Baptist Churches
What we do know is that FEBC is actively in the business of recruitment of Baptist churches in Canada, particularly to invest in their Pension and Health care fund, according to the web site:
"The Fellowship Pension Plan is registered with Canada Revenue Agency, which allows tax deductibility of contributions. The Plan is also registered with the Financial Services Commission of Ontario, the administrative body charged with oversight of pension plans operating within the province.
Participation in the plan is open to employees of Fellowship Baptist Churches. In situations where provincial pension legislation in the province of residence differs from that of Ontario, those plan members will be extended the local provincial entitlements.
Sun Life Financial provides investment management and record-keeping services for the plan and plan members. The Fellowship provides service to the plan members for enrollment, retirement, termination, death, government reporting, general inquiries, collection and forwarding of contributions, as well as the distribution of annual statements. Members are charged a $96/year fee for these services.
The Fellowship Pension Plan is administered by Mr. Rob Cole, our Director of Ministry Support Services. He can be reached at the Fellowship National Ministry Centre by phone at 519-821-4830 ext. 226, or by email. Explore the menu to the left to learn more about the Fellowship Pension Plan.
Request a Pension Enrollment Packet." Source: About the Pension
With locations like Charles Swabb throughout Canada, The fellowship goes about Baptist churches looking for vulnerable people to invest in the stock market! Luring the unsuspecting to place money, it was asked, if it is in the abortion, drug, or armament industry. Whereas they pool, allegedly, millions together and invest in God knows what!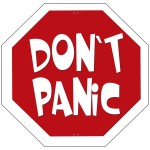 There is no reason to panic if you consider the grave dangers of being in the stock market today! Danielle magazine has written extensively on the subject matter in the Business and Finance section to make anyone a wise investor, if you care to verify the extreme manipulations that are going on with LIBOR rates and banks in manipulating everything under the sun, when it comes to money and the stock market. Kyle Bass has even stated this:
"Trillions of dollars of debts will be restructured and millions of financially prudent savers will lose large percentages of their real purchasing power at exactly the wrong time in their lives. Again, the world will not end, but the social fabric of the profligate nations will be stretched and in some cases torn. Sadly, looking back through economic history, all too often war is the manifestation of simple economic entropy played to its logical conclusion. We believe that war is an inevitable consequence of the current global economic situation."
When we attempted to contact Steve Jones for more information, along with the affiliates in Canada,  receiving no responses.  Suddenly, and while conversations were ongoing, we were left at a dead end.
Please be very careful when investing money in the stock market. It has been duly investigated that the stock market in 2018 is extremely overvalued and people and investors have begun to withdraw their monies for fear of a sudden market correction.
Please read the following to add fuel to the fire by clicking on the link.  $60BN Manager About To Dump All US Holdings: "The Political Risk Is Just Becoming Too Much"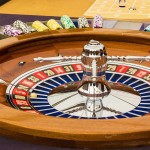 Pasteur Richard Paul