A deal between the Vatican and China appears to have been delayed:
April 4, 2018
Speculation that a Sino-Vatican agreement covering the appointment of bishops and other thorny issues would be reached in March have proved unfounded.
A Vatican spokesman said on the eve of Holy Thursday that no deal was imminent.
Fears of the underground Catholic Church in China that it would come under state control have eased a little, but reaching an agreement between the Vatican and Beijing has not been shelved or cancelled, only delayed until at least June.
The underground church has refused to join the government-backed Chinese Catholic Patriotic Association linked to what is known as the open church.
Italian daily newspaper Corriere Della Sera reported on Feb. 19 that Pope Francis had expressed a willingness in principle to sign an agreement. …
Wang Meixiu, a Beijing-based academic who researches Catholicism in China, said there needed to be a resolution of outstanding issues involving seven "illicit bishops."
There has been speculation that the pope could use his authority to grant a "pardon" in some cases to bishops previously ordained without Vatican approval.
Wang also stressed it was important whether the Holy See recognized those illicit bishops only in name or granted them the power to govern dioceses.
On March 28, Chinese Foreign Ministry spokesman Lu Kang maintained that China was sincere about wanting to improve relations with the Vatican. https://www.ucanews.com/news/despite-speculation-no-vatican-china-deal-anytime-soon/81956
China Insists on Control of Religion, Dimming Hope of Imminent Vatican Deal
Some Catholics and others have raised concerns about the Vatican's hoped for deal with China:
COGwriter is Bob Thiel, Ph.D. I maintain a popular personal website at www.cogwriter.com that reports on news, prophecy, and doctrinal matters of interest to those who believe the Bible. I also function as the Pastor/Overseer for the Continuing Church of God.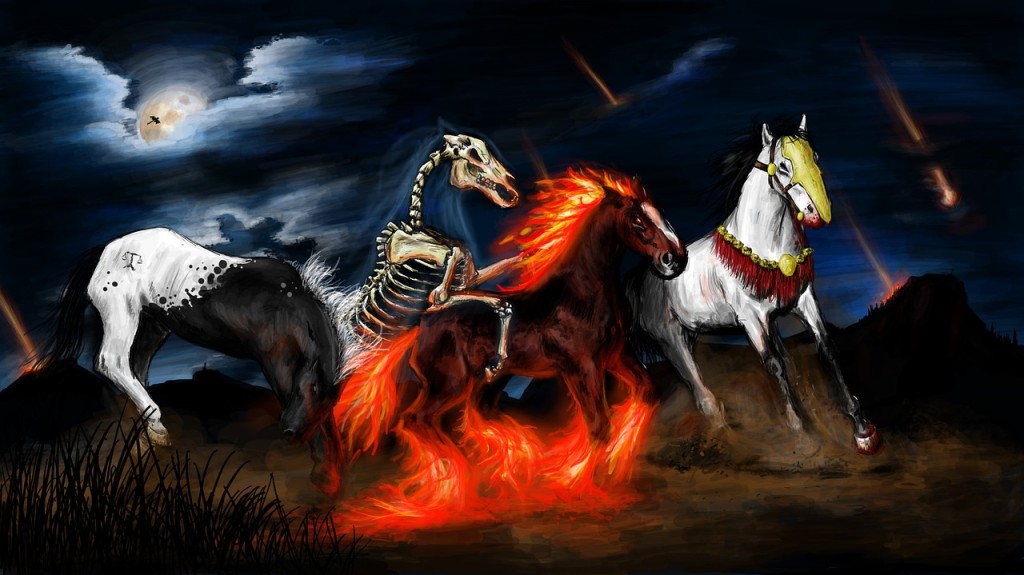 Chen Guangcheng: 'Vatican Is Making a Deal With the Devil,' the Chinese CP
April 3, 2018
In reference to the Vatican's pending agreement with the Communist Chinese government on a shared role in the appointment of Catholic bishops, famed Chinese human rights activist Chen Guangcheng said the Vatican "has abandoned its principles" and is "making a deal with the Devil," the Chinese Communist Party (CCP).
"After the CCP holds the National People's Congress and the Chinese People's Political Consultative Conference in March this year, Beijing will send representatives to the Vatican to sign the agreement," said Chen in a commentary published by Radio Free Asia and translated by Chinascope.org.
"This, in fact, is the equivalent of selling out God's home to the Devil," said Chen.  The Vatican's deal with the CCP has been denounced by other China-watchers, including Cardinal Joseph Zen, the coadjutor bishop of Hong Kong.  Cardinal Zen has described the Vatican-China plan as "suicidal" and believes the Vatican is "selling out the Catholic Church in China." https://www.cnsnews.com/blog/michael-w-chapman/chen-guangcheng-vatican-making-deal-devil-chinese-communist-party
13 February 2018